New York City E-Prix Podium for Mitch Evans Keeps Title Chances Alive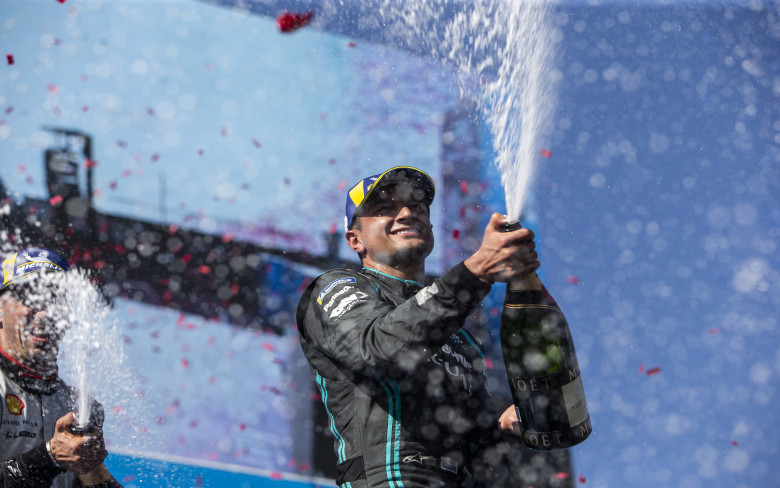 Round twelve of the 2018/19 ABB FIA Formula E Championship in New York
Mitch Evans climbed eleven places to finish P2 and keep his title chances alive
Alex Lynn retired from second place with a technical problem
Panasonic Jaguar Racing prepare for the final race of the season, Sunday 14 July in Brooklyn, New York City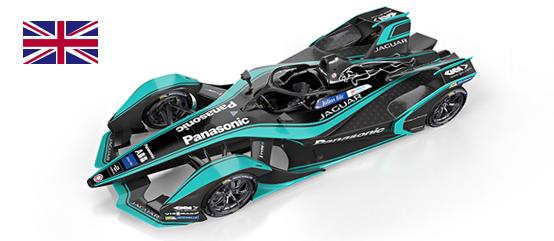 Race Report
Panasonic Jaguar Racing driver, Mitch Evans, claimed his third podium of the season, finishing second in Saturday's New York City E-Prix – the penultimate ABB FIA Formula E race in the 2018/19 season – keeping the Kiwi driver's title hopes alive.

Team mate Alex Lynn made a good start – overtaking Pascal Wehrlein on the first lap to move up to P2 – but was forced to retire his Jaguar I-TYPE 3 after suffering a technical problem.

Evans' stellar performance moves him just three points behind second place in the driver standings and twenty-five points behind championship leader Jean-Eric Vergne who did not score any points in Saturday's race.


Alex had a strong qualifying, advancing to Super Pole, achieving quickest sector time to start from P3. Evans lined up on the grid in P13 after a challenging qualifying from group one on the dusty Red Hook track.

The Panasonic Jaguar Racing team now prepare for round thirteen, the season finale, which takes place in New York on Sunday 14 July.
James Barclay, Panasonic Jaguar Racing Team Director: "It was a race of mixed emotions for Panasonic Jaguar Racing. Alex had a fantastic start – managing to overtake Pascal before turn one – and he was set for his first podium for the team. We were upset to see him retire from P2 and to end his race early. He didn't deserve that today and we have to investigate why.
Mitch showed again why he has been one of the standout drivers in Formula E this season. He did a good job under difficult track conditions for the drivers in group one. He had his work cut out with a grid position of P13. In the race, he put in an incredible performance to finish just behind Sebastien Buemi in second. Arguably one of the best drives of the season. We are already looking ahead to tomorrow and giving everything we can in the final race of the season. We want to give Mitch and Alex the best possible opportunity to finish the season in style."
Mitch Evans, #20: "To get up to the podium from P13 was unexpected but a fantastic result for everyone in the Panasonic Jaguar Racing team. Since we made some changes in Rome, the car has been rapid, so it's great to capitalise on that pace. I honestly think that Alex deserved to be up on the podium with me today. He had a tough failure – we're not exactly sure what happened – but it was good to see him up there battling at the front. Tomorrow is all about qualifying – to make Super Pole from group one is virtually impossible, but we'll be giving everything for the final race. While there is still a chance I will keep fighting until the chequered flag."
Alex Lynn, #3: "I qualified third, made it through into Super Pole quite comfortably and had a good start moving up to second, then with twenty minutes to go we had a failure on the car. We haven't yet quite diagnosed exactly what it was. It is really frustrating as I think I could have won my first E-Prix today. Fortunately I have another race tomorrow and I will be aiming for a strong finish to the season."
Race Results
1
23
Sébastien Buemi
Nissan E.Dams
46:16.399
2
20
Mitch Evans
Panasonic Jaguar Racing
+ 0.932
3
28
António Félix Da Costa
BMW I Andretti Motorsport
+ 1.216
4
27
Alexander Sims
BMW I Andretti Motorsport
+ 2.971
5
11
Lucas Di Grassi
Audi Sport ABT Schaeffler
+ 3.537
Team Panasonic Jaguar Racing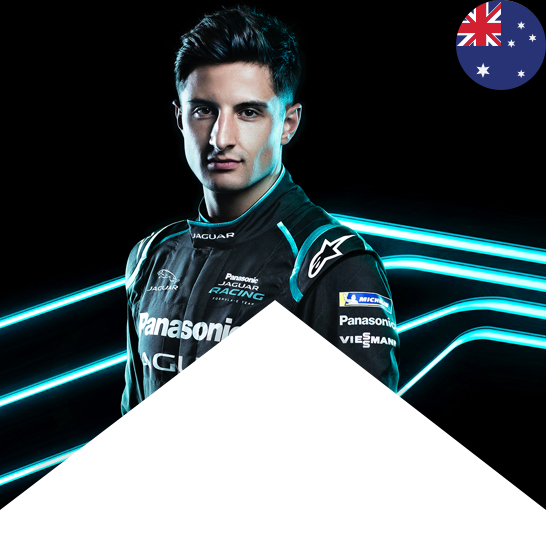 Best: 1:12.349
Qualified position: 13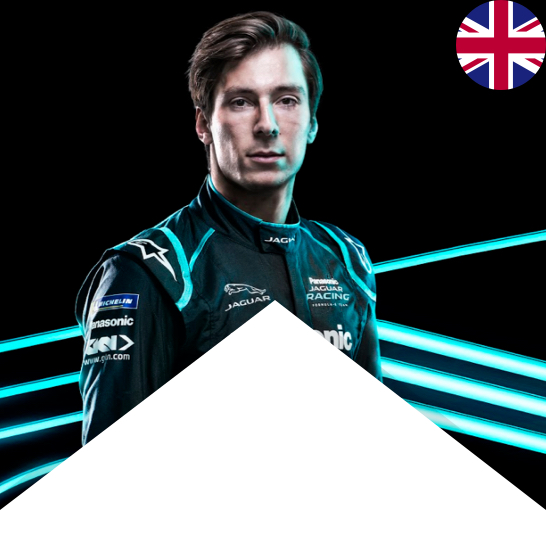 Best: 1:13.002
Qualified position: 3
New York E-Prix in Photos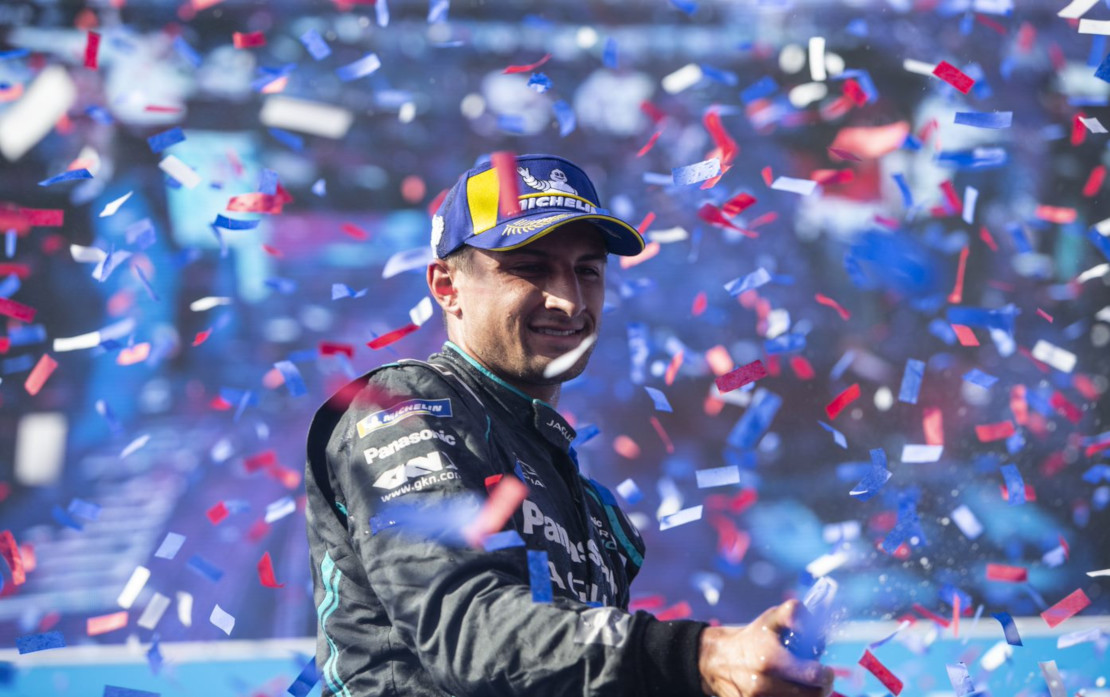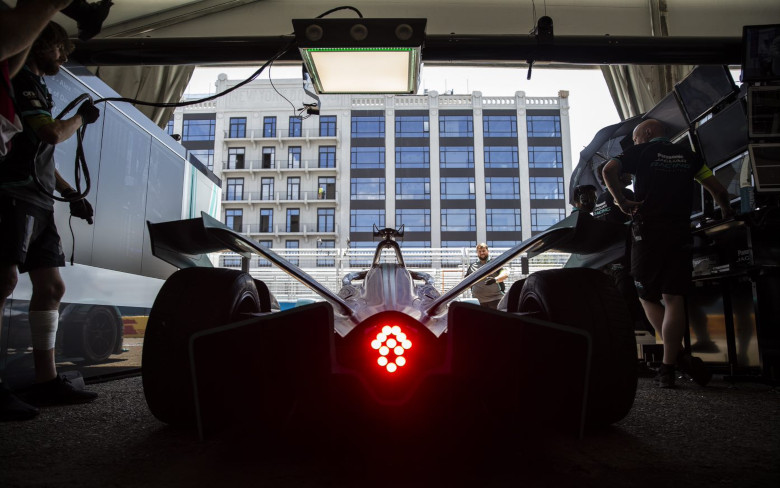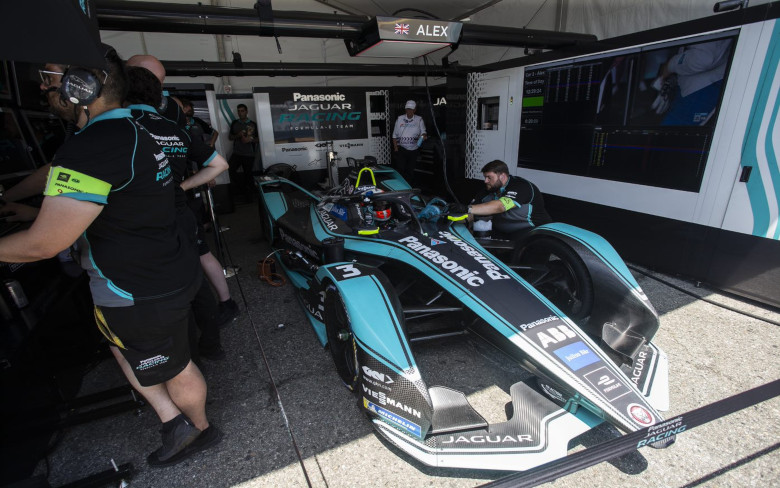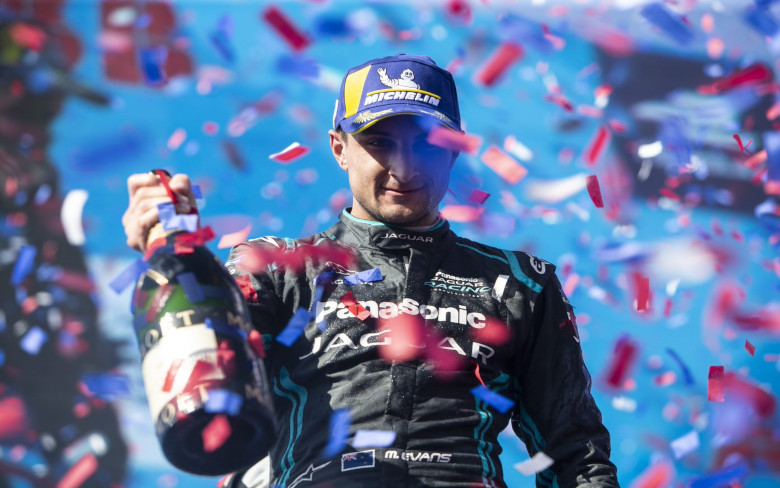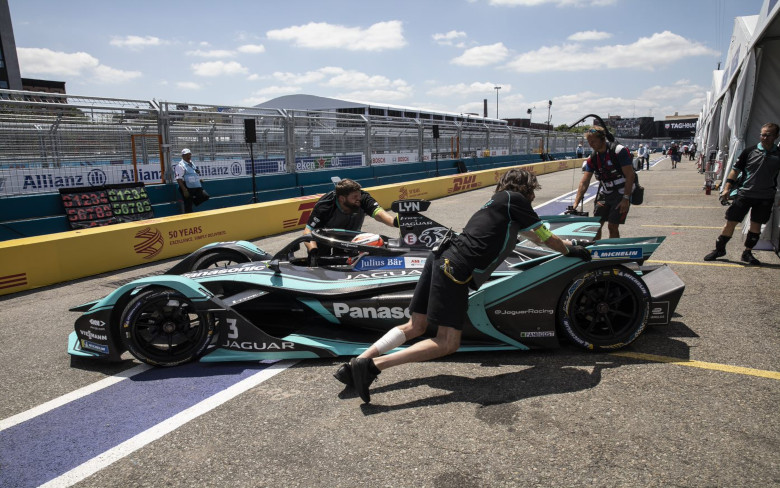 The circuit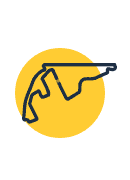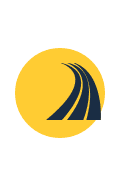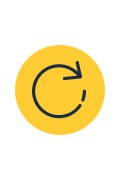 Track direction:
Clockwise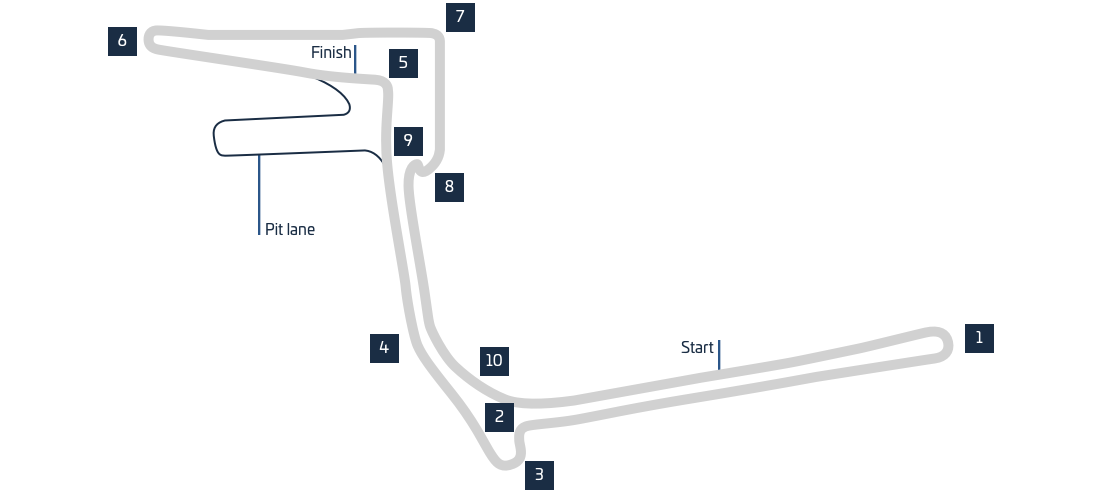 About the circuit
The Brooklyn circuit is a very technical track, which has been compared to the Circuit Des Invalides in Paris as one of the more difficult tracks in the Season's roster.
The first turn is a sharp hairpin bend, with the cars still packed tightly from the starting grid. This will likely force a very intense start as the limited space pushes the racers into close contact. The drivers will continue to jockey for position going into the next two turns which form a tight chicane. All the straights on the Brooklyn circuit are relatively short, so there is not much opportunity to really build speed to accelerate away from the competition.

Finding the right line in each corner will be crucial. Turns 5 to 9 are packed close together, and the only real opportunity to reach top speed will be coming out of turn 9, round the long slow bend of turn 10 into the finish straight. The drivers will be under a lot of pressure to perform here in the Season 4 finale in New York, and this technical track will undoubtedly add to the challenge. Be sure to tune in for this unmissable race.