Shanghai, PRC, 18 April 2017: GKN Driveline has continued its strong record of introducing leading-edge driveline technologies in China by launching its SX8 Constant Velocity Joint (CVJ) for a number of customers in the market.
The CVJ, which is a fixed joint attached to a vehicle's wheel, will be manufactured by GKN's Chinese Joint Venture, Shanghai GKN HUAYU Driveline Systems (SDS). It will feature on models from a range of vehicle manufacturers, including Volkswagen, Audi, Ford, PSA, Jaguar Land Rover and Great Wall.
The countertrack™ SX8 sideshaft provides high efficiency, compact packaging and superior noise, vibration and harshness (NVH) properties. The design is suitable for high-powered front-wheel drive vehicles that require lower CO2 emissions and smoother driveability.
The SX8 is 50-60% more efficient that competitor technologies, around 15% lighter and 8% smaller. It also allows articulation angles of up to 52 degrees, setting a new benchmark for CVJs. The SX8 is a highly successful application that already features on vehicles produced by a broad number of OEMs, including Volvo, VW, Audi, Porsche, JLR, Renault Nissan, General Motors and FCA.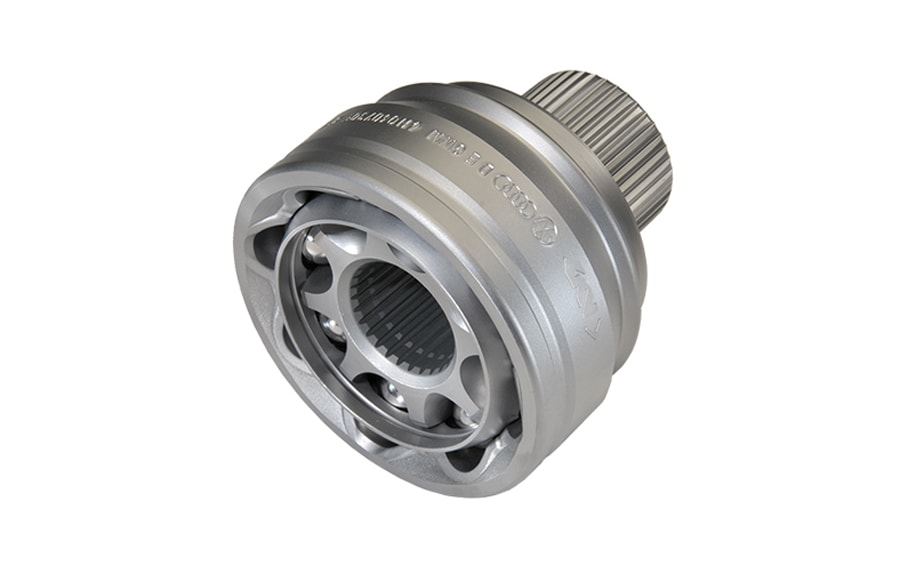 Arnaud Lesschaeve, CEO of GKN Driveline's CVJ Product Stream, said: "The SX8 is at the cutting edge of CVJ technology, helping to improve a vehicle's efficiency whilst providing a premium drive experience through NVH refinement.
"We have successfully launched this technology on a large number of applications, mainly on European vehicles in recent years, so I am pleased to be able to introduce this on a number of new vehicles in the Chinese market through SDS. We think this particular joint has got great potential in this expanding automotive market. SDS holds a leading position in the production of CVJ systems in China, and last year manufactured 22 million CVJ sets, or 44 million individual CVJs."
GKN Driveline's new countertrack™ technology will reduce weight, through smaller package size, and improved efficiency for fixed joints. Engineering analysis has determined that the contribution towards fuel economy can be improved by an average of 0.04 litres /100 km on a typical FWD V6 engine mid-size vehicle, which corresponds to a Co2 emission reduction by ~1g/km. This is a substantial achievement for the fixed CVJ component of the complete overall driveline system.
An alternative feature of GKN Driveline's countertrack™ technology is to improve a vehicle's driveability – this allows for tighter turning circles. Engineering analysis has shown benefits up to 1.0 metre (3.2 ft) reduction in turning circle for better parking on FWD mid-size vehicles. If vehicle designers are happy to maintain today's turning ability, the countertrack™ technology will allow for increasing the vehicle wheelbase to allow more interior space with an enhanced ride and handling.