Advanced fully integrated eDrive system previews future production technology
Smaller, lighter and more efficient than today's electric car drivelines
GKN expects surge in demand for integrated eDrives as automakers seek to offer plug-in hybrids for small car platforms
Shanghai, PRC, 18 April 2017: GKN Driveline has presented an advanced technology concept for a fully integrated eDrive system at the 2017 Auto Shanghai motor show. All of the components of GKN's eDrive system are contained within a bespoke housing, resulting in optimised packaging and greatly simplifying the integration process for car manufacturers.
The sophisticated 'wireless' setup is approximately 15% smaller, 10% lighter, more efficient and more refined than electric vehicle systems that use separate components. GKN's fully integrated design will enable advanced eDrive solutions to be supplied to OEMs at lower unit costs than today's electric drivelines, paving the way for more affordable eDrive variants of mainstream vehicles.
GKN's complete eDrive system packages the electric motor, power inverter and eAxle reduction gearbox within a single casing. The close proximity of the components results in significant improvements in both mechanical and electrical efficiency compared to today's technology. The optimal packaging is also more refined, as the housing helps to suppress noise and vibrations. The bespoke design means that the cooling requirements have been wholly factored in from the start, leading to further efficiencies in the system.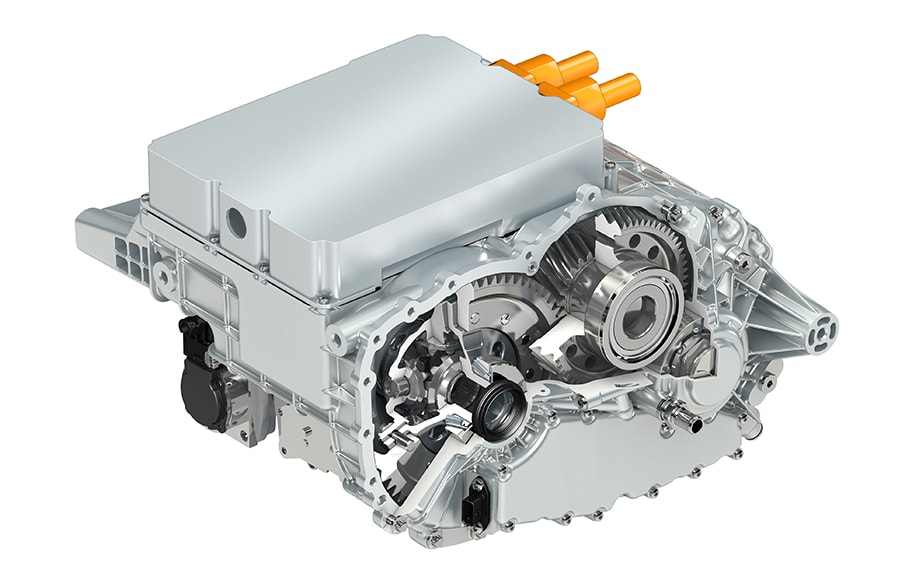 The Auto Shanghai motor show is the ideal event for the debut of this game-changing eDrive system, as China is the world's fastest-growing market for electric drivelines. As automakers increasingly seek to offer plug-in hybrid technology on their small car platforms – where packaging space is at a premium – GKN expects to see a surge in demand for eDrive systems that are simpler to package and assemble. GKN forecasts that its Chinese joint venture – Shanghai GKN HUAYU Driveline Systems (SDS) – will produce over 1 million eDrive units per year by 2025.
Peter Moelgg, CEO of GKN Driveline AW&E Drive product stream, said: "We constantly work in partnership with our customers to make our technology smaller and lighter, while retaining high performance and efficiency. Our eDrive concept being presented in Shanghai is a perfect example of this, showcasing GKN's expertise in complete mechanical and electrical systems that will enable the next-generation of electrified vehicles."
GKN has been advancing the development of eDrive technology since 2002. It has produced nearly 400,000 eDrive units at its manufacturing facilities in Europe and Japan. The company was awarded Official Porsche Technology Partner status for its contribution to the plug-in hybrid Porsche 918 Spyder. GKN launched the world's first two-speed eAxle in the BMW i8 and also supplies the eAxle for the Volvo XC90 T8 Twin Engine plug-in hybrid.