Production of the Disconnect four-wheel drive system has commenced in Shanghai
Strong pipeline of domestic and international four-wheel drive programmes
Shanghai, PRC, 18 April 2017: GKN Driveline's Chinese Joint Venture, SDS, has commenced production of the scalable four-wheel drive disconnect system on the all-new 2017 Jeep® Compass in China, signalling another landmark four-wheel drive programme delivered from the company.
The system will be manufactured by GKN's Chinese Joint Venture, Shanghai GKN HUAYU Driveline Systems (SDS), at the company's four-wheel drive production facility in Shanghai. SDS will supply GAC Fiat Chrysler Automobiles Co., LTD. (GAC FCA), which manufactures the Jeep Compass for the Chinese market. In addition to China, GKN manufactures the Jeep Compass system in Europe and North America, demonstrating the company's global capability.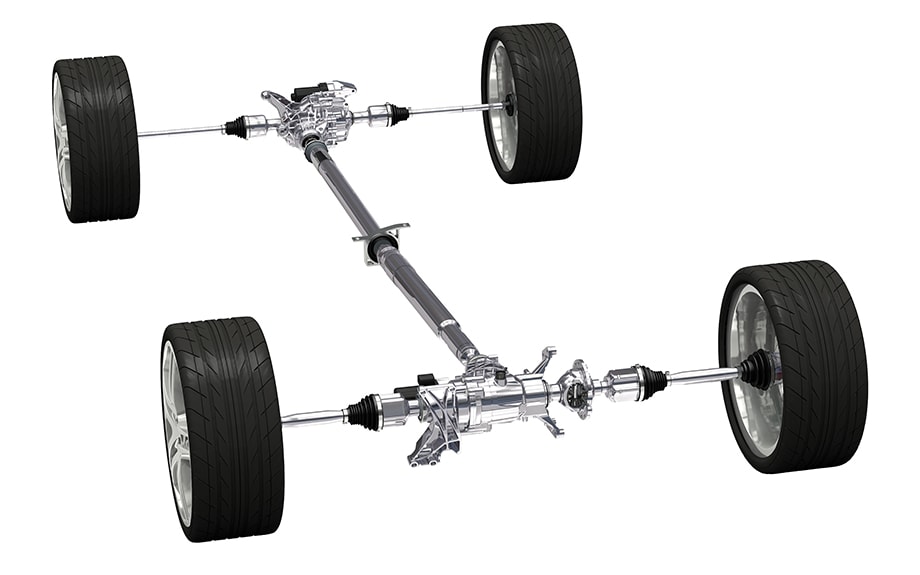 SDS has significantly expanded four-wheel drive production capacity over the past 12 months to meet growing demand for GKN systems in China. The company added six new four-wheel drive assembly lines and a new hypoid gear production line across two of its Shanghai facilities during 2015 and 2016.
The Jeep Compass is the sixth major four-wheel drive programme delivered by SDS in the past two years. In addition to the Jeep Compass, SDS also manufactures the four-wheel drive system on the Jeep Renegade in China, as well as supplying Jaguar Land Rover and Volvo with four-wheel drive technology locally. SDS also became the first company to design, develop, integrate and manufacture a complete four-wheel drive system in China for Saic's MG GS. The same system also features on the recently launched Roewe RX5.
SDS and GKN have a number of confirmed four-wheel drive programmes for a mix of international and domestic automakers in China, helping to meet Chinese consumers' burgeoning demand for SUVs and vehicles with four-wheel drive systems. Independent figures forecast that production of four-wheel drive vehicles will double in China by 2024.1
Peter Moelgg, GKN Driveline CEO of Four-wheel Drive and eDrive Systems, said: "Consumers want four-wheel drive more than ever – none more so than in China where growth in sales and production of four-wheel drive vehicles has outstripped other international markets. GKN's JV SDS has localised its leading-edge four-wheel drive technologies in the Chinese market, working closely with GKN to deliver the quality and excellence associated with our systems."
GKN's advanced Disconnect four-wheel drive system enables the Jeep Compass to combine the enhanced traction, dynamics and stability of four-wheel drive with improved on-highway fuel efficiency. The system reacts to drive inputs and road conditions to seamlessly switch between two-wheel drive and four-wheel drive.
1. IHS