A joint solution to suit all vehicle types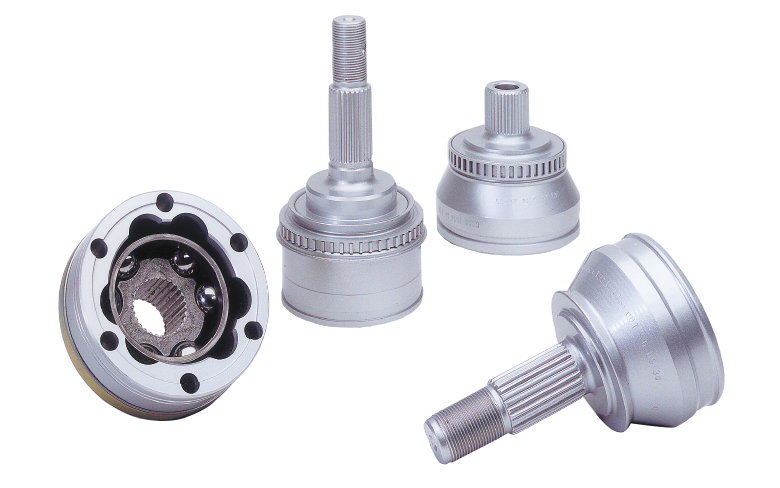 In most applications, the inboard CV Joint is a plunge joint that allows the effective length of the sideshaft to change due to suspension travel. In front (or steer) axle applications, the outboard joint must transfer torque effectively through a wide angle (up to 52 degrees). In rear axle applications, joint operating angles are much lower.
Our joint kits contain all the individual parts needed for professional repairs: joint, boot, boot circlips, tightening straps, bolts, nuts, spacers, etc.
Latest joint technology for the independent aftermarket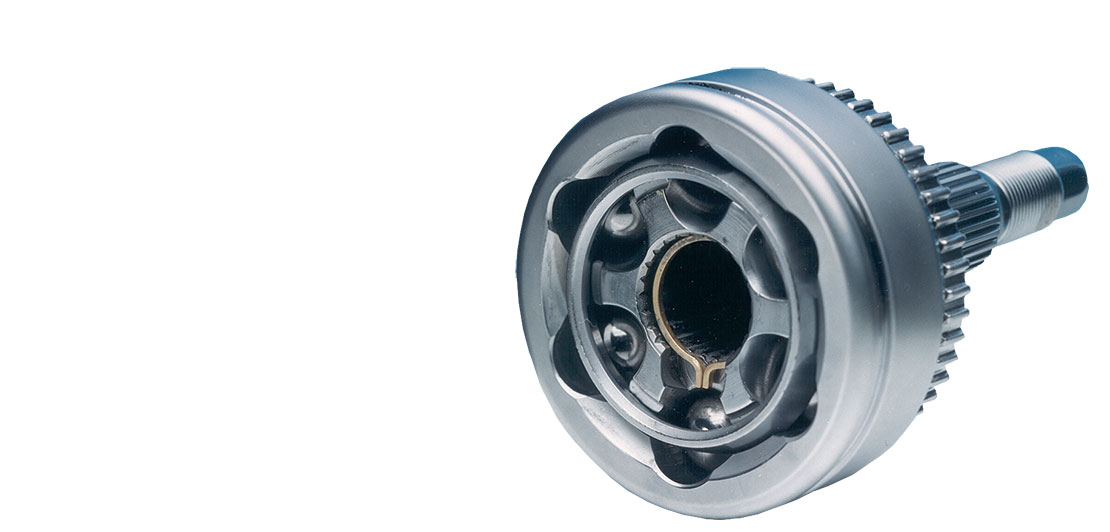 Fixed Ball (AC) Joint
The AC joint is suitable for passenger cars and light vehicles. Providing a maximum articulation angle of 47 degrees to meet the criteria for steering and suspension movement, it is the most popular choice for the wheelside of a constant velocity sideshaft.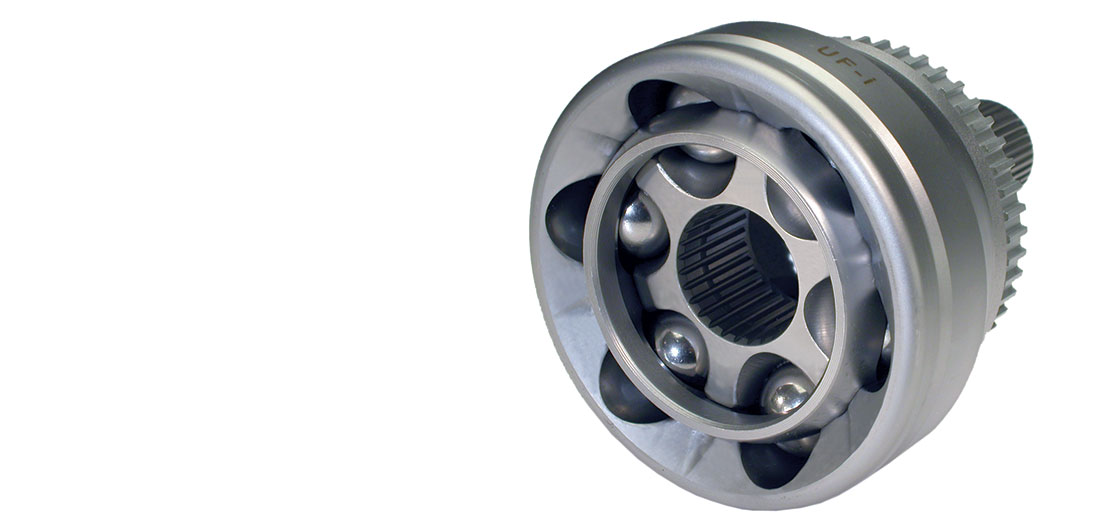 Fixed Ball (UF) Joint
Offering the same strength and durability as the AC joint, the UF fixed ball joint provides a maximum 50 degrees articulation angle, so affording greater latitude in the design of the steering geometry and facilitating smaller turning circles.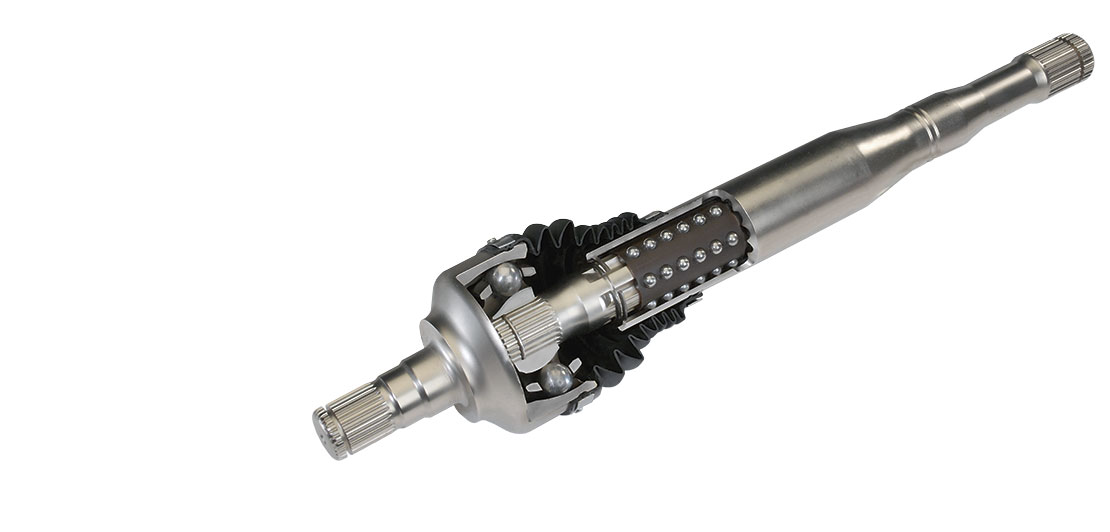 Fixed Ball Joint – SIO plus Ballspline
The SIO joint for inboard use is based in the "opposed track" principle to provide high performance in a compact package with optimised joint efficiency. Together with the ballspline as the plunging unit, it represents a premium solution for extreme plunge angle requirements and high installation angles, as may be required for SUVs, for example.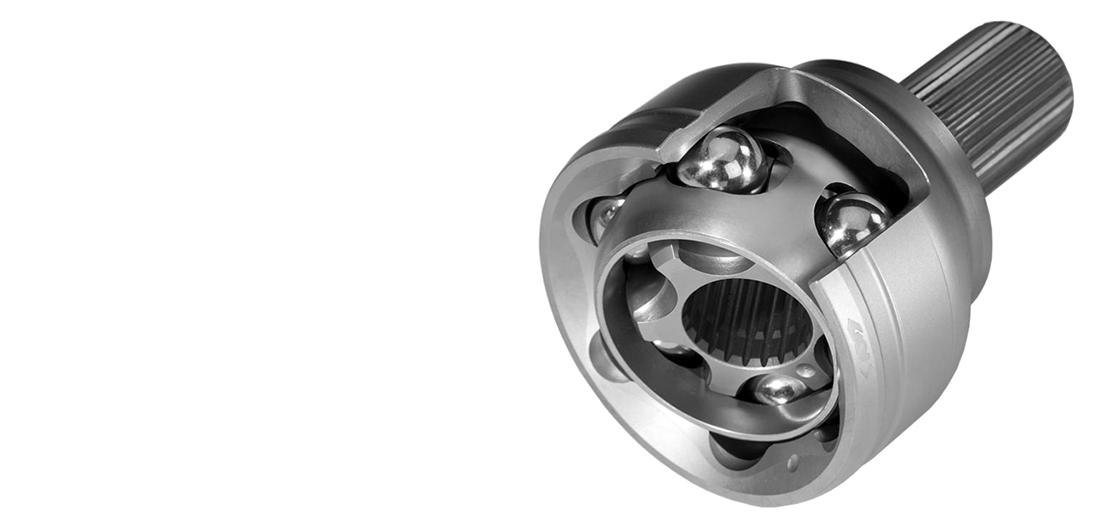 SX Countertrack Joint
SX joints are distinguished by a characteristic S-shaped track profile and counter-running ball tracks - hence the name "Countertrack".
This innovative design makes it possible to reduce internal friction, heat and size, as well as increase transmissible torque and maximum deflection angle (up to 52°).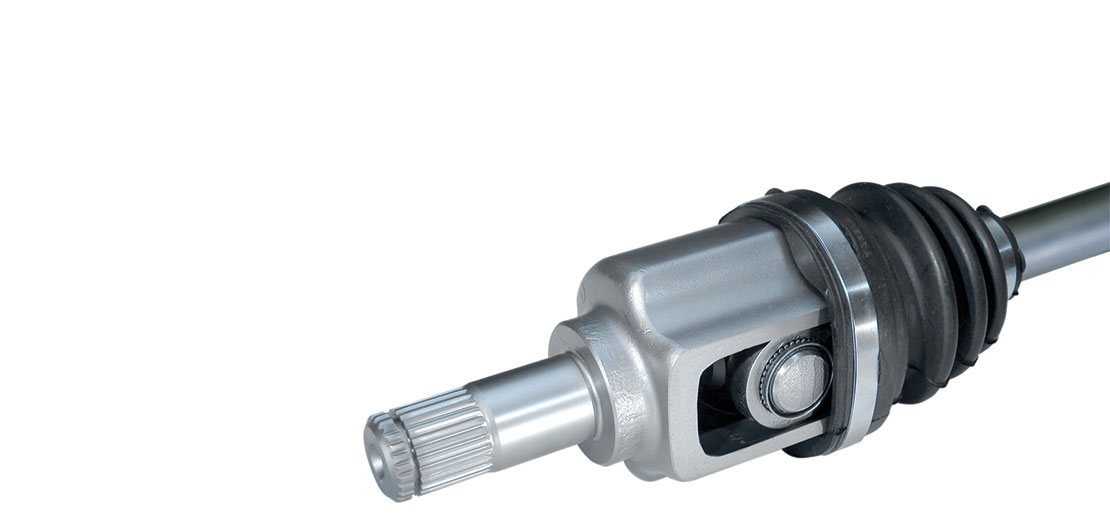 Tripod Plunging (GI) Joint
The standard tripod joint GI is suitable for the inboard gearbox joint of a constant velocity sideshaft for most vehicles. It has a maximum articulation angle of 23 degrees and has a plunge length of 50mm. It is ideal for medium working angles and its low plunge resistance aids good NVH characteristics.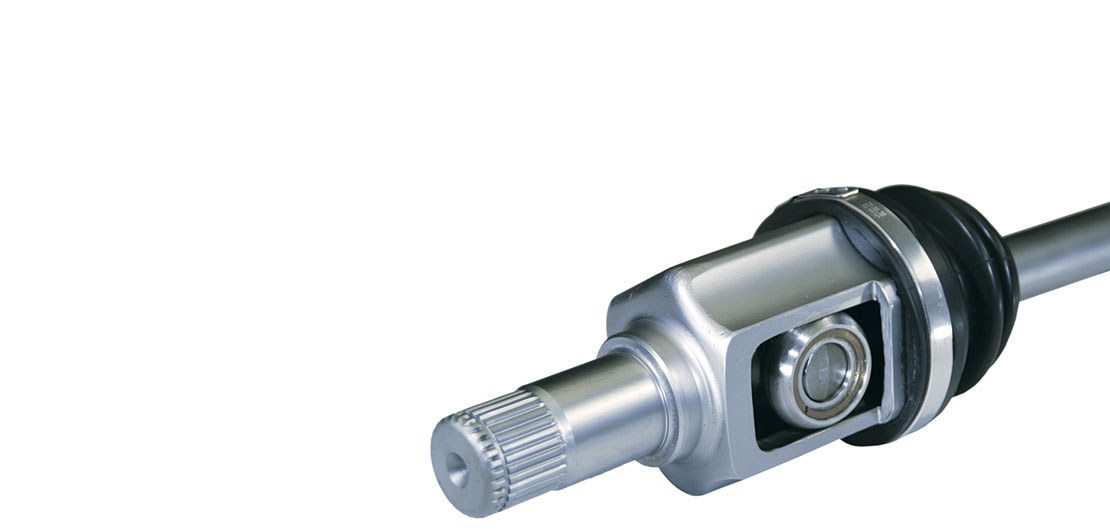 Tripod Plunging (AAR) Joint
In addition to the properties of the GI joint, the low plunging resistance and low axial forces of the AAR joint deliver additional NVH refinement, making it appropriate for high working angles. It has a maximum articulation angle of 26 degrees and 50mm plunge.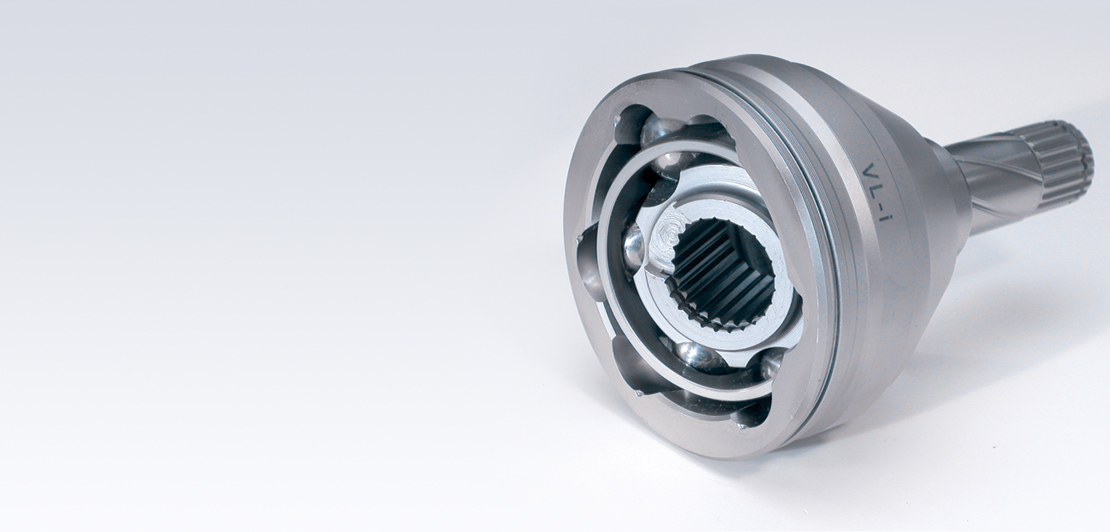 Ball Plunging (VL) Joint
The VL ball plunging joint is a popular choice for the inboard joint of rear-wheel drive CVJ sideshafts. With a maximum of 22 degrees articulation and a plunge of 50mm it is ideal for high working angles with low axial forces. The VL joint is also available as monobloc or disc version.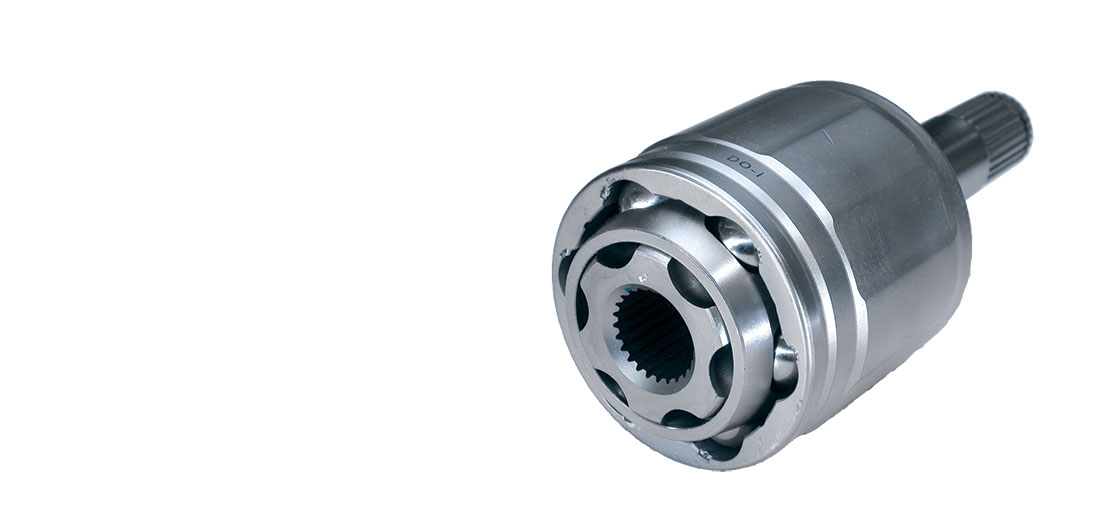 Ball Plunging (DO) Joint
The DO joint is similar to the VL. It is available in two versions with 50mm plunge for a maximum articulation of 26 degrees or 31 degrees. The DO joint is also suitable for high working angles on account of the low axial vibration.