Your leading supplier for suspension springs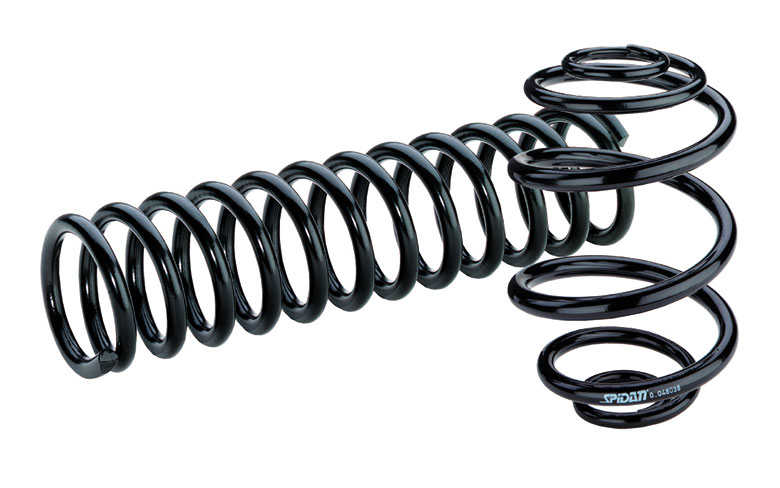 With a total of 75,000 vehicle applications, we offer the most extensive range of SPIDAN coil springs for European, Japanese and Korean passenger cars and light commercial vehicles.
SPIDAN coil springs are manufactured in OE factories and therefore match the original specifications of the vehicle manufacturers. Shape, dimensions and spring rate are identical to those of the original springs.
Taper wire springs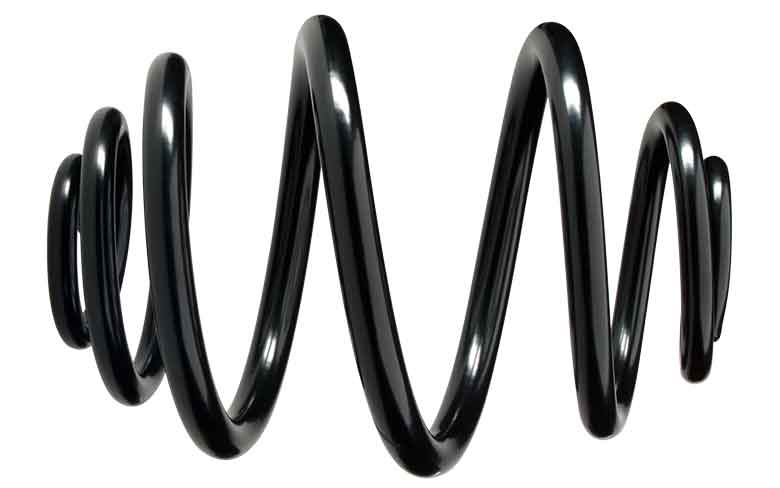 GKN Automotive is one of very few aftermarket coil spring suppliers who have access to the technology required to manufacture coil-springs from inconstant wire.
In these "taper" wire springs the wire diameter reduces towards the spring ends. Under normal load and road conditions these weaker end coils guarantee a comfortable ride. Larger deflections that may result from heavier vehicle loads or worse road conditions activate the rest of the spring which initiates stable roadholding.
High technology products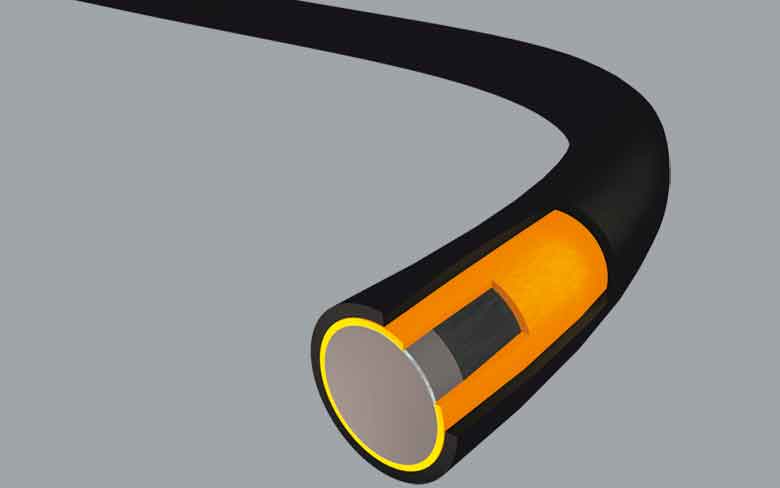 Spring material: only highest quality chrome vanadium and silicon chrome alloy steels are used.
Shot peening: carefully controlled shot peening process significantly increases the fatigue life of the spring.
Corrosion protection: phosphate coating to protect the spring steel from corrosion.
Surface coating: tough epoxy powder coating protects the underlying spring steel from mechanical damage.
An unsurpassed product selection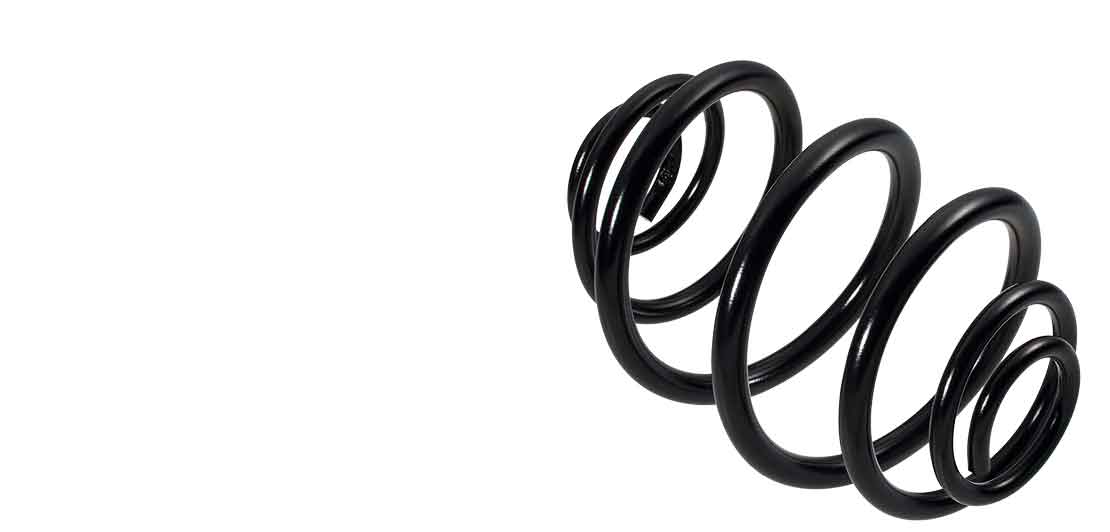 Minibloc springs
The barrel-shaped minibloc springs are always manufactured from tapered wire. The end coils are designed to compress without coil-to-coil contact so these springs are extremely compact and completely noiseless in operation.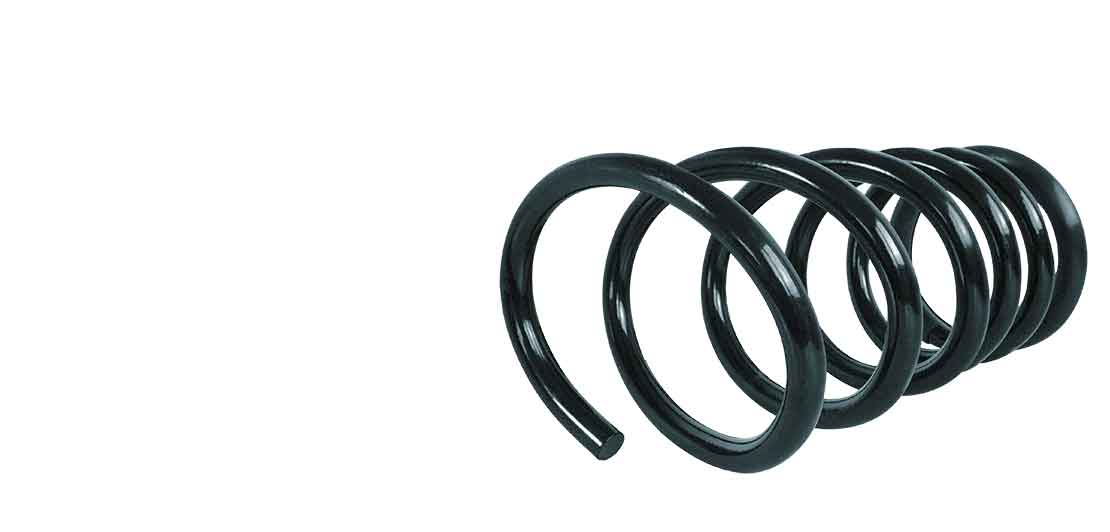 Cylindrical springs
Conventional, cylindrical springs featuring a linear spring rate.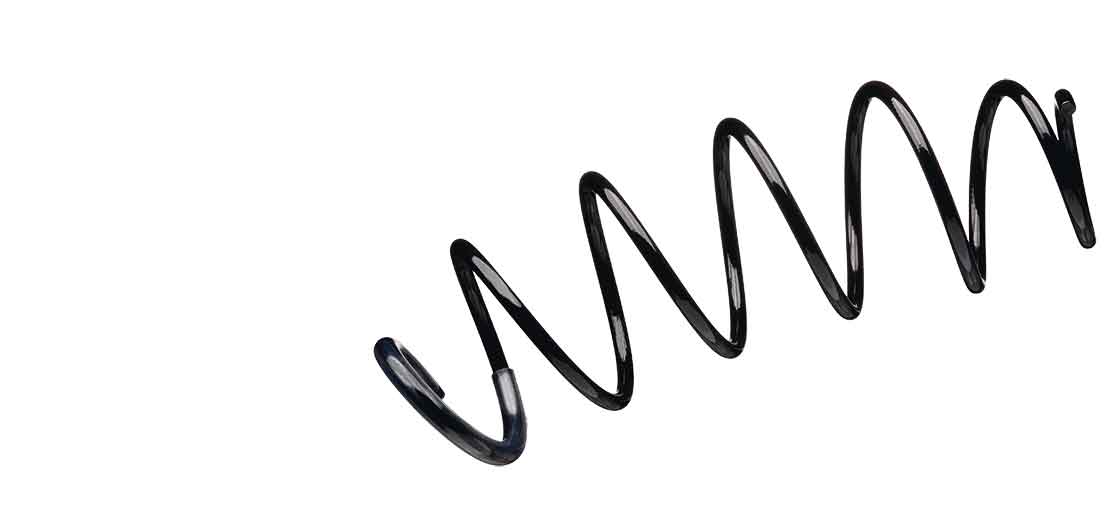 Side load springs
Through the curvature, the spring generates a lateral force. This improves the shock absorber's response behaviour and thus driving comfort. The curved design guarantees good vehicle steering even at low speeds.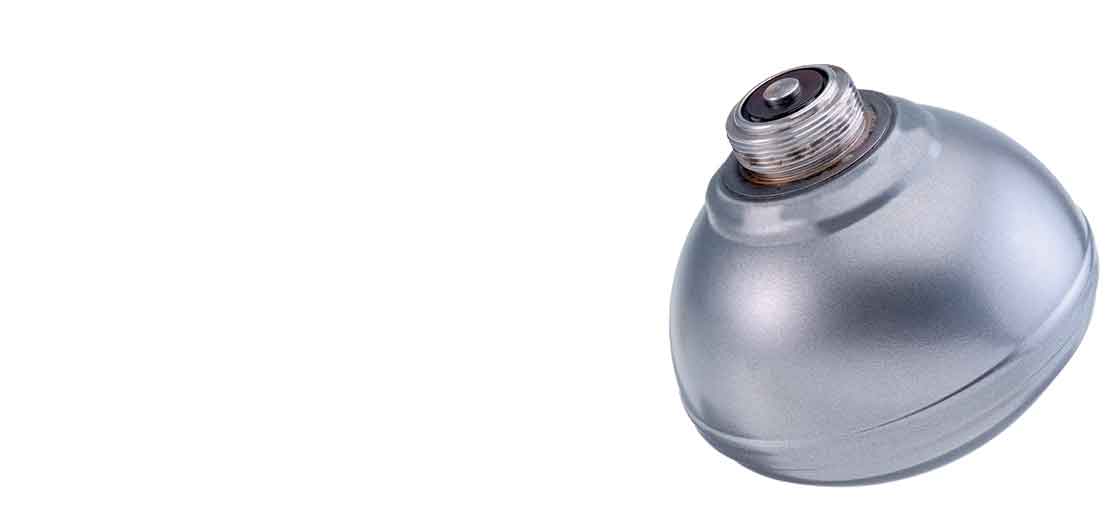 Hydropneumatic spheres
We offer a complete range of hydropneumatic spheres for Citroën cars, including the current C5 and C6 models. Accurate cataloguing guarantees clients to identify the correct sphere for their vehicle quickly. In addition to standard spheres, we also offer a range of "comfort" spheres for most applications.