Whatever the powertrain, GKN Automotive has the solution
GKN Automotive offers the complete range of sideshafts and CV joint solutions, making it simple to assemble the right solution for every type of passenger vehicle: hybrid, electric or combustion.
Our Countertrack® CV joints use opposed tracks that better balance the internal forces, reducing friction and improving efficiency and NVH. As a result, GKN Automotive solutions enable vehicles offering a range of different powertrains and power outputs to keep common suspension geometries and dimensions.
Combustion, hybrid or electric; front-, rear- or all-wheel drive: the details matter more than ever. GKN Automotive has the solution.
Sideshaft systems for hybrid and electric vehicles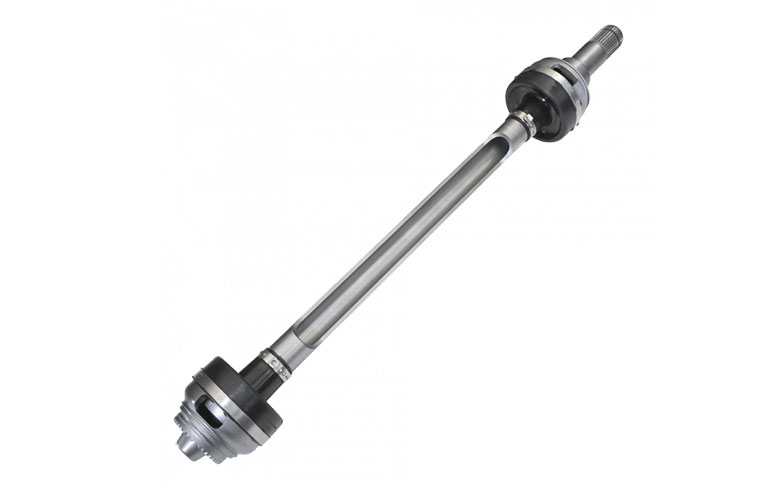 Electrification is producing new technical requirements for electric vehicle sideshafts. GKN Automotive offers a range of solutions, from larger articulation angles to address packaging changes, to increased stiffness for better oscillation control, and higher efficiency that translates into battery cost savings.
GKN Automotive's modular solutions and drive system design expertise take care of the details that create additional value. That's why we are the leader in hybrid and electric drivetrains.
VL3 sideshaft for premium rear-wheel drive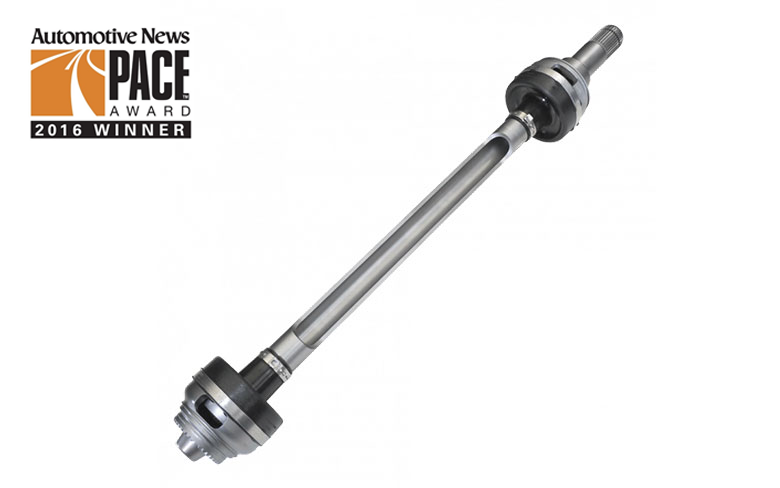 The PACE Award winning VL3 sideshaft provides a premium solution for high-performance rear-wheel drive vehicles. The VL3 plunging joints in combination with their compact sealing system and a Monobloc Tubular Shaft (MTS) provide exceptional packaging, low weight and enhanced NVH behaviour.
The outboard joint can be combined with GKN Automotive's new face spline design, offering additional functional and performance benefits from the wheel hub connection.
VLX rear sideshaft for off-road all-wheel drive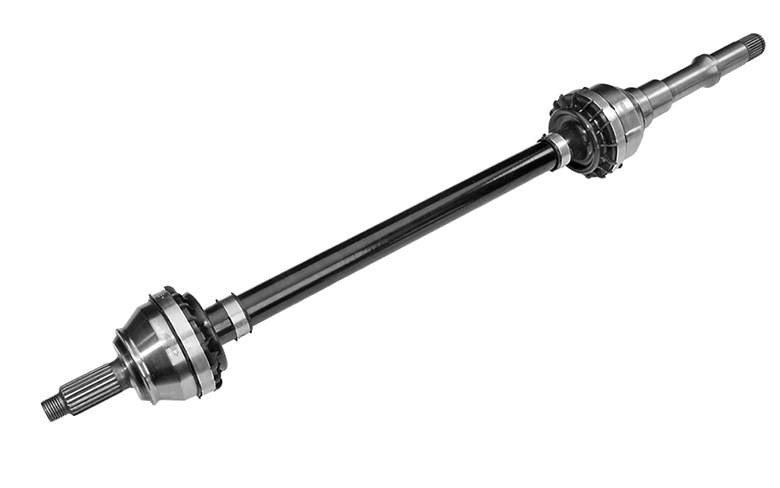 The VLX ball plunging joint rear sideshaft is the most compact solution on the market for hang-on all-wheel drive systems.
The modular sideshaft is optimised for high strength and greater durability. The resulting rear-wheel drive system saves mass and space, while maintaining premium NVH performance with the lowest possible backlash.
UF-MTS-AAR sideshaft system for small front-wheel drive cars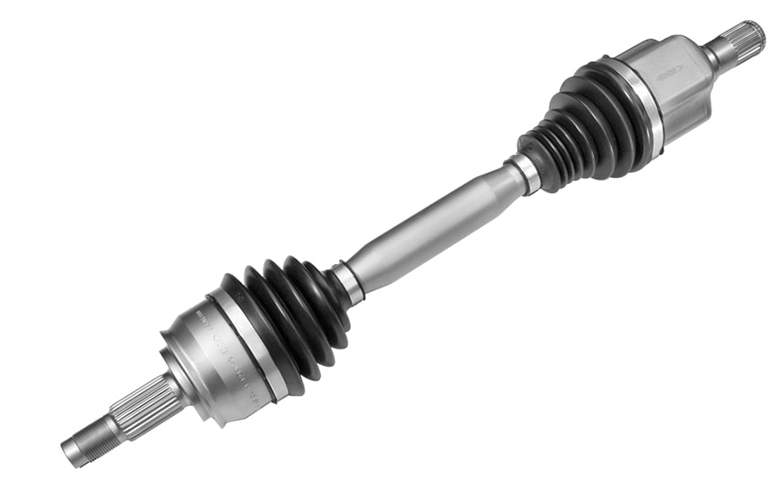 This sideshaft system features the proven UF-type fixed joint on the outboard side, a robust and cost-effective baseline solution for up to 50° maximum articulation angle.
On the differential side, an AAR plunging joint gives the Monobloc Tubular Shaft (MTS) enhanced NVH, delivering the smooth driveability and robust performance that are the main drivers for the application.
Sideshaft systems for sports utility vehicles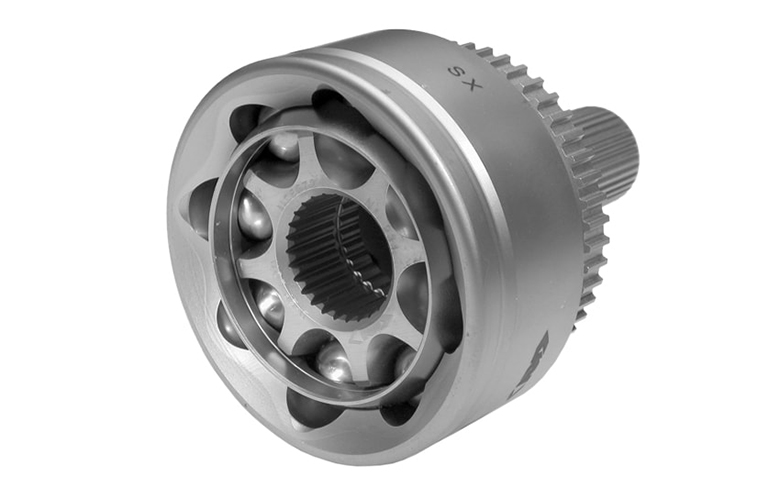 The latest generation of sport utility vehicles (SUVs) combine high levels of ride comfort with some degree of off-road capability. GKN Automotive's modular sideshaft systems make it simple to construct high-performance solutions for new suspension designs with greater wheel travel requirements.
GKN Automotive's popular solution combines Countertrack and SIO-joints with a ballspline plunge module that provides the high articulation and long plunge capability these applications require. The ballspline also ensures the highest possible level of NVH refinement.
Sideshaft system for low-cost rear-wheel drive applications
For low-cost rear-wheel drive vehicle applications, the GI-GI sideshaft provides a robust solution.
This sideshaft offers adequate NVH, strength and durability in the smallest possible packaging. State-of-the-art manufacturing traceability and sealing systems ensure high levels of durability.