A sideshaft for every application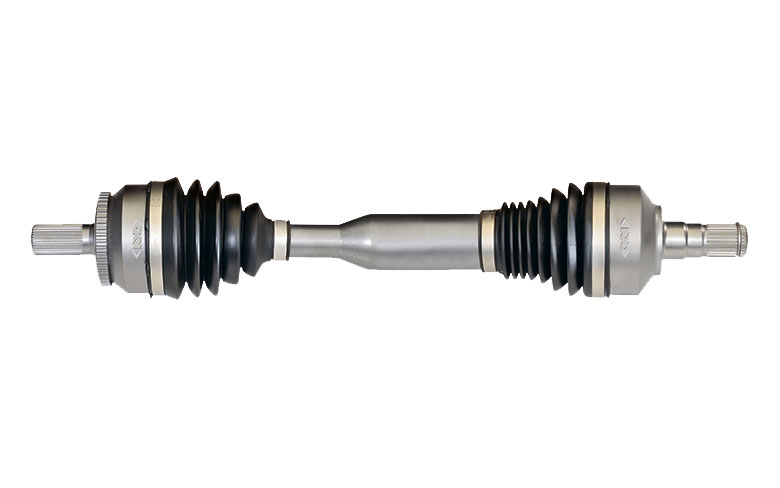 Each sideshaft has two constant velocity joints – a fixed joint at the wheel end and a plunging joint at the gearbox end, connected by an interconnecting shaft.
At GKN Automotive we appreciate the impact of these critical components on a vehicle's dynamic performance, noise, vibration, harshness (NVH), durability, efficiency and weight saving, and their key role in enhancing power delivery, handling and comfort. Our advanced sideshafts are the result of a continuing commitment to researching and developing new means to optimise and improve total sideshaft performance, each fully supported by our long experience from the very first days of sideshaft application.
Sideshaft configuration examples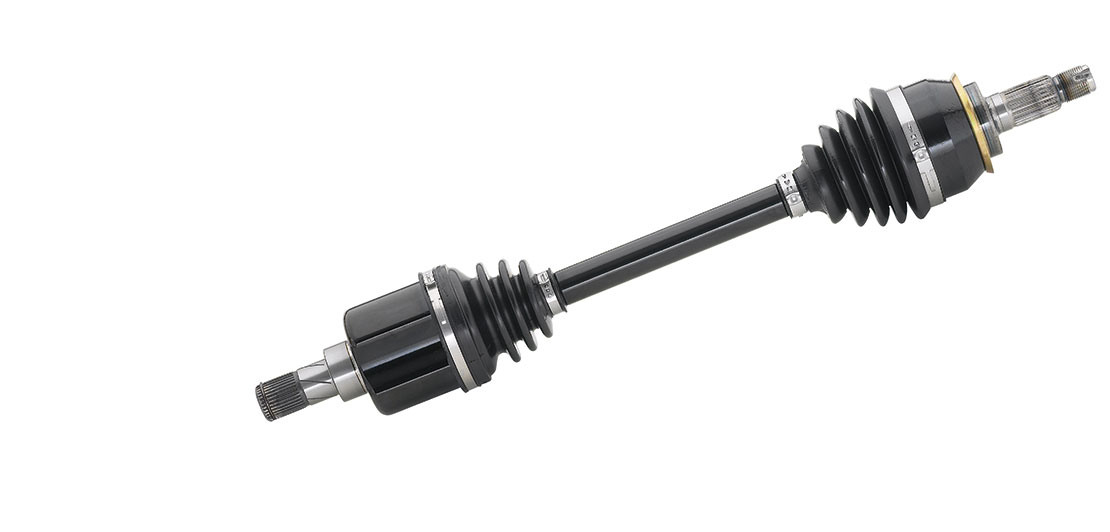 AC-Barshaft-GI
The combination of these joints with the solid barshaft represents the most common solution for front-wheel drive cars. The performance within reasonable installation conditions provides good NVH and durability for the majority of vehicles from A to D segment.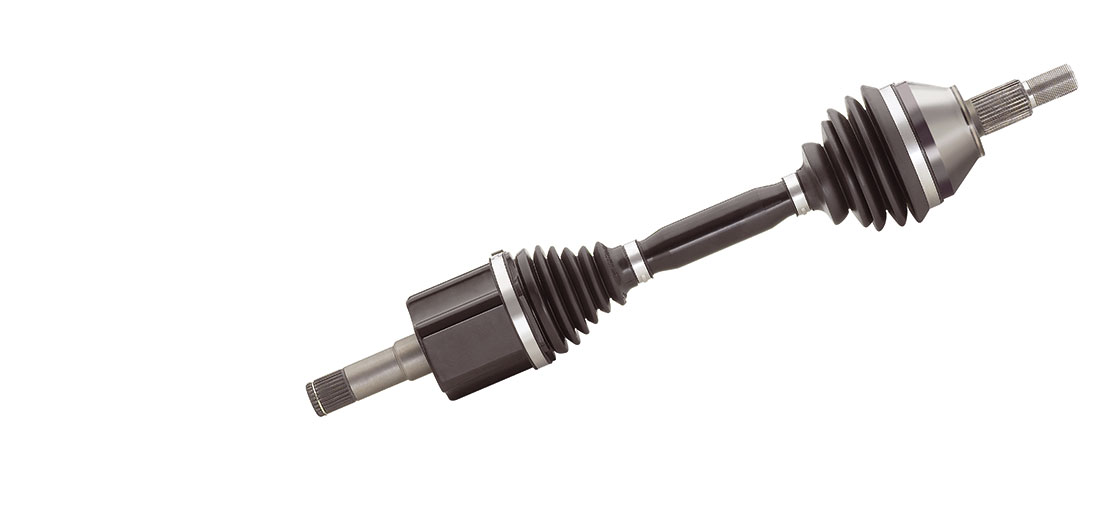 UF - Monobloc - AAR
This solution is chosen for more premium FWD applications where the UF joint provides high articulation for a small turning circle and the AAR joint allows higher installation angles with excellent NVH and durability performance. In combination with the MTS, the sideshaft is tuned for light weight, optimised stiffness and the highest level of ride comfort.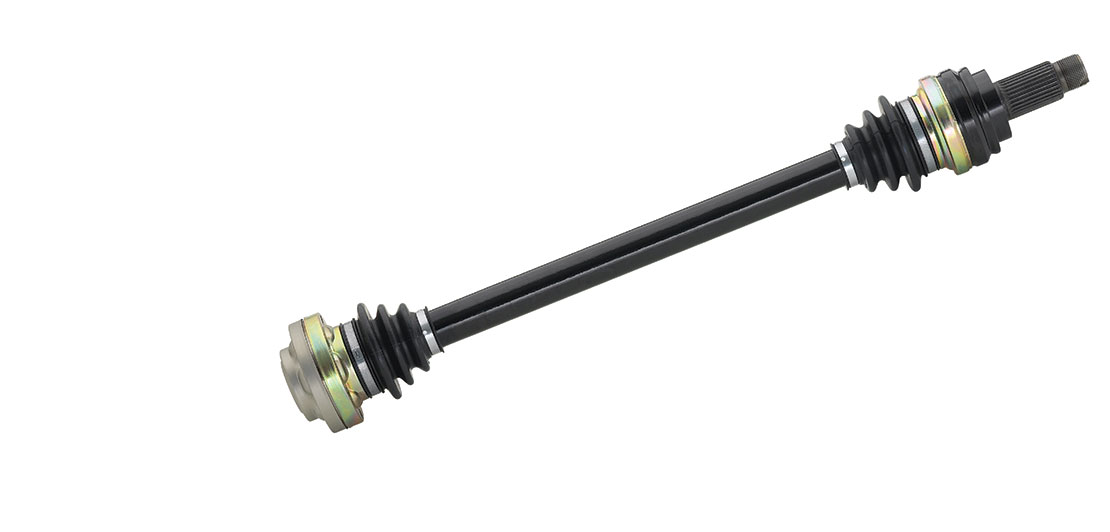 VL - Monobloc - VL
Sideshafts with this configuration are the preferred solution for premium RWD cars. The compact VL-joints with low backlash and optimised plunge resistance support the desired features of these vehicles. The use of the MTS allows for high torsional stiffness and light weight.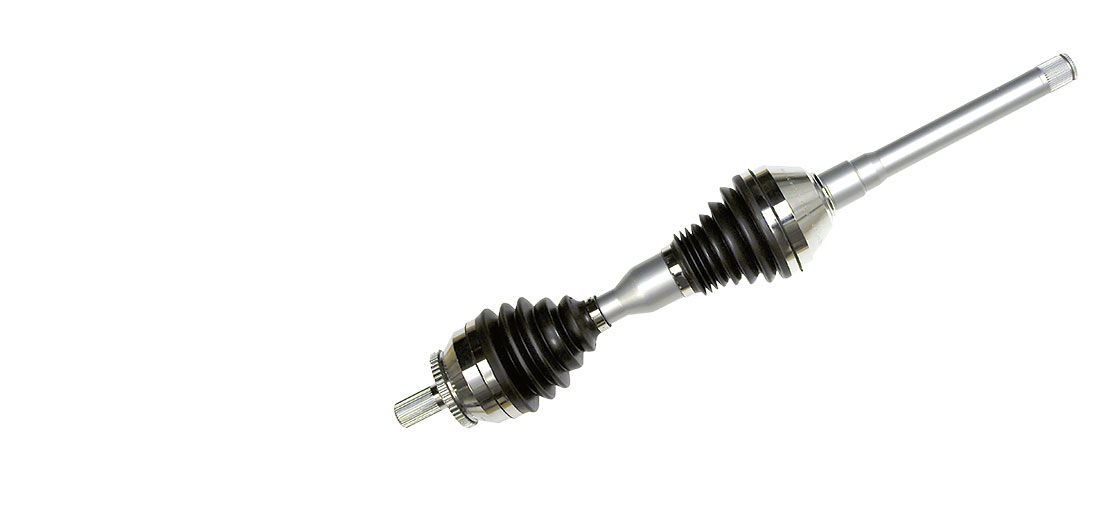 UF - Ballspline - UF
Sport utility vehicles (SUV) of the new generation are combining high levels of ride comfort with the occasional off-road capability. With the required suspension design and the resulting wheel travel, the performance requirement exceeds the traditional sideshaft design limits. The solution with UF-joints and a ballspline plunge device provides the necessary high articulation and long plunge capability to suit these applications. The ballspline also ensures the highest level of NVH refinement.
UF - Barshaft - DO
For very small and very large vehicles, the universal combination of UF- and DO-joints together with a solid barshaft is the recommended choice. Positive contribution of the UF towards achieving small turning circles and the versatility of the DO-joint for sideshaft applications are ideal for these vehicle segments. Suitability for manual and automatic gearboxes and feasibility for high installation angles come together with an acceptable NVH performance.