Our heritage
More than 70 years of being the first to put key technologies into series production. This is how GKN Automotive became the global leader in drive systems.
Engineers who solve problems, create value
In the 1950s GKN made a name for itself as a supplier to Jaguar and the XK120 that won the prestigious Alpine Rally.


As the 1960s accelerated demand for personal mobility, GKN started to make constant velocity joints. CV joints revolutionised the auto industry, enabling a new generation of front-wheel drive cars – including the iconic Mini.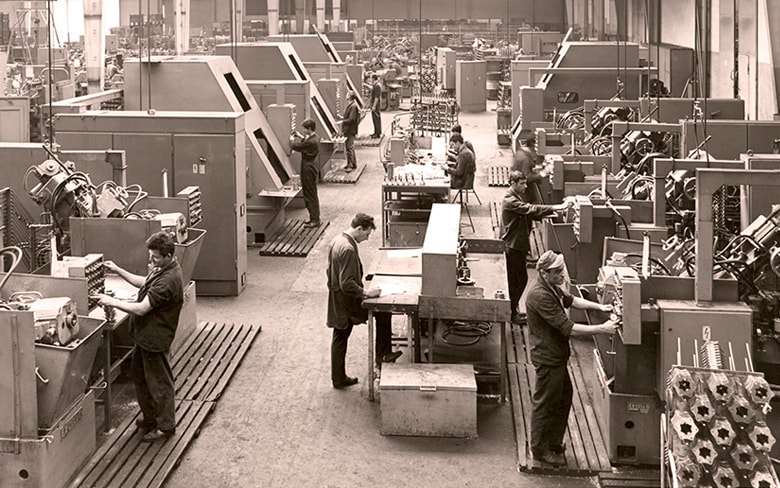 GKN Automotive emerged as a major force in this sector and, in the subsequent decades, successfully reproduced its production quality at new plants around the world serving an increasingly global industry. And in 1988, it became the first international supplier to establish a joint venture in China, Shanghai GKN Driveshaft.
As driveline requirements evolved, so have GKN Automotive's capabilities. The leader in complete all-wheel drive and eDrive systems since 2002, the company has an unmatched track record for delivering complete, fully integrated AWD and eDrive systems.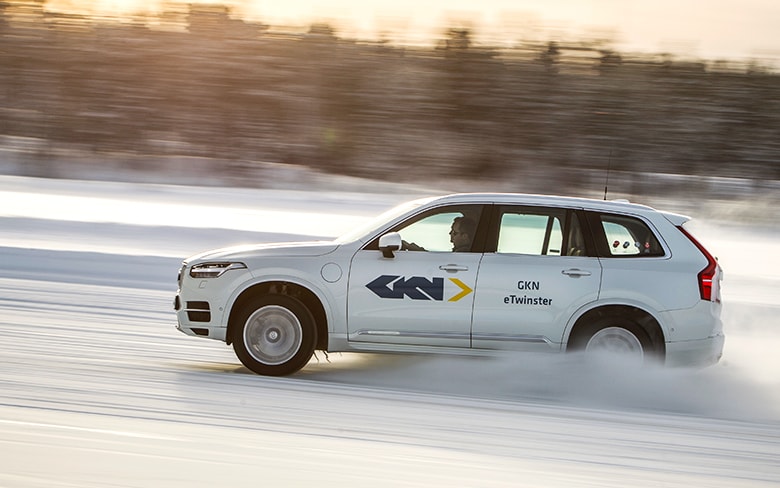 GKN Automotive has pioneered the development and industrialization of electric axle drives for use in plug-in hybrid and pure electric vehicles. It has also driven the introduction of all-wheel drive systems with disconnect and torque vectoring functions that deliver significant improvements in the vehicle's emissions and dynamic response.
More than 2 million hybrid and electric vehicles are now powered by GKN Automotive eDrive technology. Many more use the company's all-wheel drive technologies.
Key dates 2002 - 2011
2002 Nissan Cube launched with a GKN Automotive "e4WD" system. The small eDrive module on the rear axle provided additional traction and improved efficiency. 
2002 First complete all-wheel drive systems supplied to GM Sigma platform, the Chrysler Minivan and the Fiat Panda 4x4.

2009 GKN's first fixed 8-ball-joint countertrack™ sets new benchmark for driveshaft technology
2011 Acquisition of Getrag's all-wheel drive operations recognized key strategic role all-wheel drive would play in driving experiences and future hybridization strategies. The move positioned GKN Automotive as the leading supplier and development partner for advanced drivetrains.
2011 Range Rover Evoque launches, featuring GKN Automotive's Disconnect technology and Twinster torque vectoring system.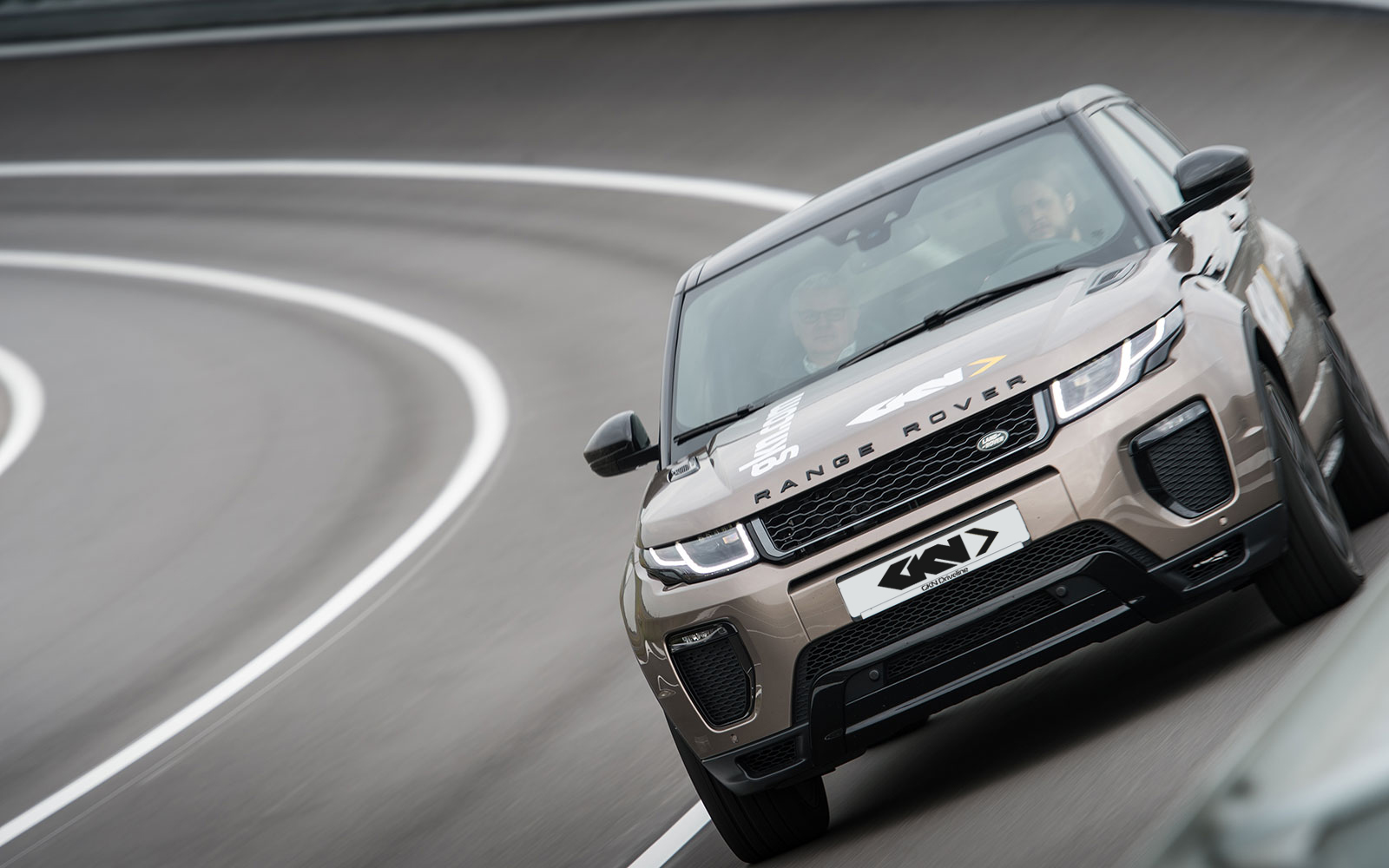 Key dates 2012 - 2013
2012 Peugeot 3008 HYbrid4, the world's first mass production diesel-electric hybrid, uses a GKN Automotive eDrive. The system supports the vehicle's four different operating modes, including four-wheel drive and zero-emissions modes.
2013 Mitsubishi Outlander plug-in hybrid features the world's first dedicated hybrid transmission, an eTransmission built by GKN Automotive.
2013 GKN Automotive named Official Porsche Technology Partner in recognition of its contribution to groundbreaking 2013 Porsche 918 eSpyder plug-in hybrid supercar.
2013 Fiat 500e, sold in limited numbers in key US cities, emerged as one of the most critically acclaimed vehicles in the segment. The lightweight, dynamic pure electric vehicle, which uses an 85kW eDrive from GKN Automotive, quickly sold out in California.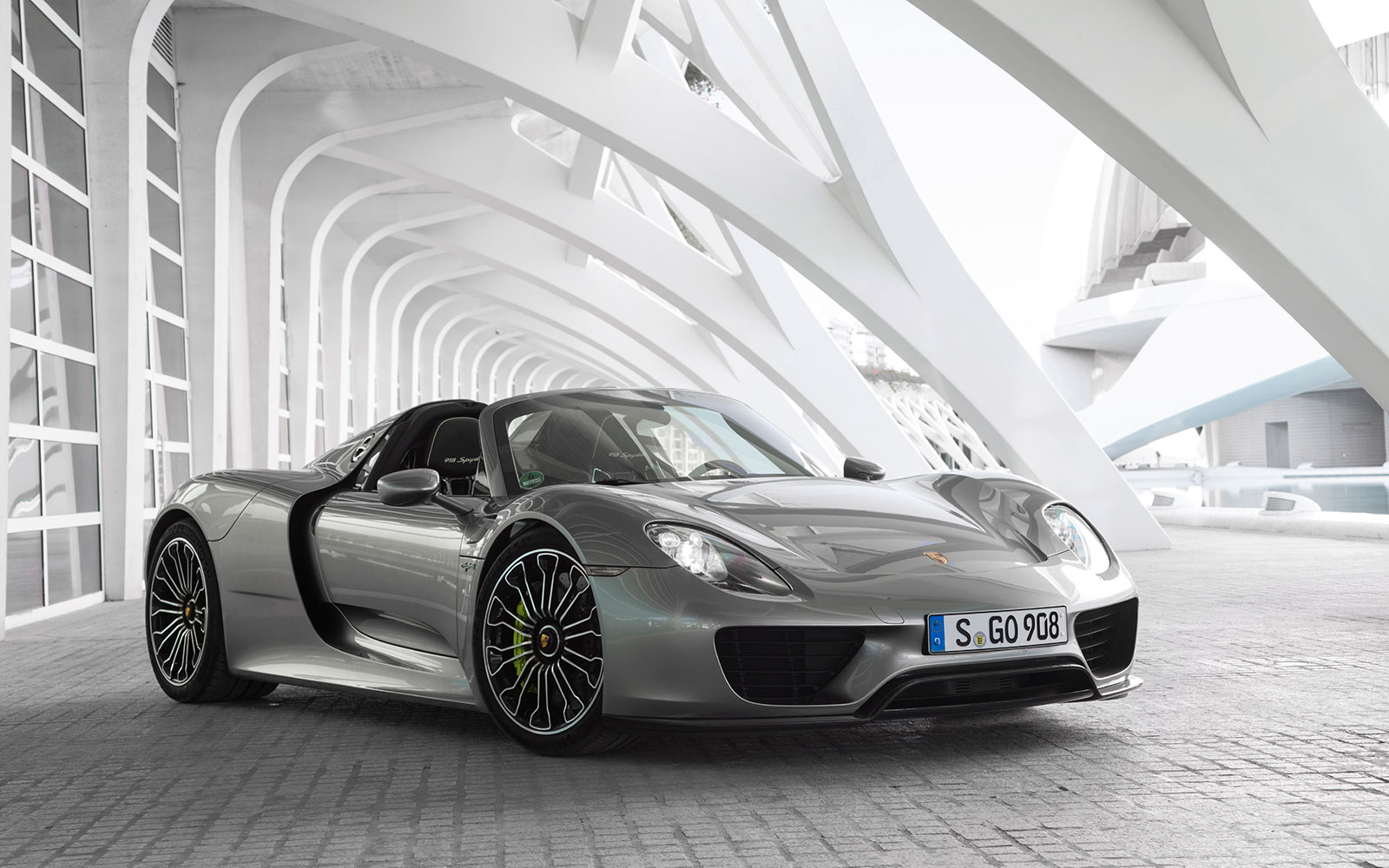 Key dates 2014 - 2023
2014 BMW i8 plug-in hybrid sports car features the world's first two-speed eDrive system, another game-changing innovation from GKN Automotive.
2014 Volvo XC90 launches as the first of a new generation of Volvos built on the company's Scalable Product Architecture, with all-wheel drive and eDrive modules developed in partnership with GKN Automotive.
2014 Fiat 500X and Jeep Renegade launch, using common GKN Automotive all-wheel drive systems with software producing differentiated driving experiences.
2016 Ford Focus RS features world's first Drift Mode, a function and an innovative all-wheel drive system.
2016 Pace Award winning VL3 system sets new benchmark in CVJ technology.
2016 Street Scooter is equipped with GKN Automotive offset eAxle.
2018 Melrose acquire GKN and we become GKN Automotive.
2018 GKN Automotive supplies eDrive for LEVC TX, the new generation electric London taxi.
2019 Start of production of the first integrated planetary eAxle on a Jeep B-SUV car.
2019 GKN Automotive launches 3-in-1 PHEV AWD eDrive system for the Citroen DS7.
2020 GKN Automotive supplies 3-in-1 co-axial eDrive system with integrated active motor for Jaguar Landrover.
2020 2-in-1 eDrive system with first GKN eMotor for Fiat launched by GKN Automotive.
2021 GKN Automotive opens its new Advanced Research Centre to develop next-generation eDrive systems
2022 GKN Automotive launches its next-generation inverter.
More than 2 million electrified vehicles produced with drive systems delivered by GKN Automotive.
2023 GKN Automotive demergers from Melrose, becoming part of Dowlais