Easy-to-assemble PVL joint adds lightness and more refinement.
The growth of global mega platforms presents challenges for drive systems. Their high production volumes multiply the importance of weight savings, while a huge range of local market conditions must also be met.
GKN Automotive's global network of engineering and manufacturing facilities give the company an unrivalled capability to deliver solutions to these global programmes. For the latest generation of the popular Q5 compact SUV, Audi asked GKN Automotive to develop a new lightweight, high-speed propshaft joint.The result was the PVL joint, which is smaller, lighter and more refined than predecessor technology.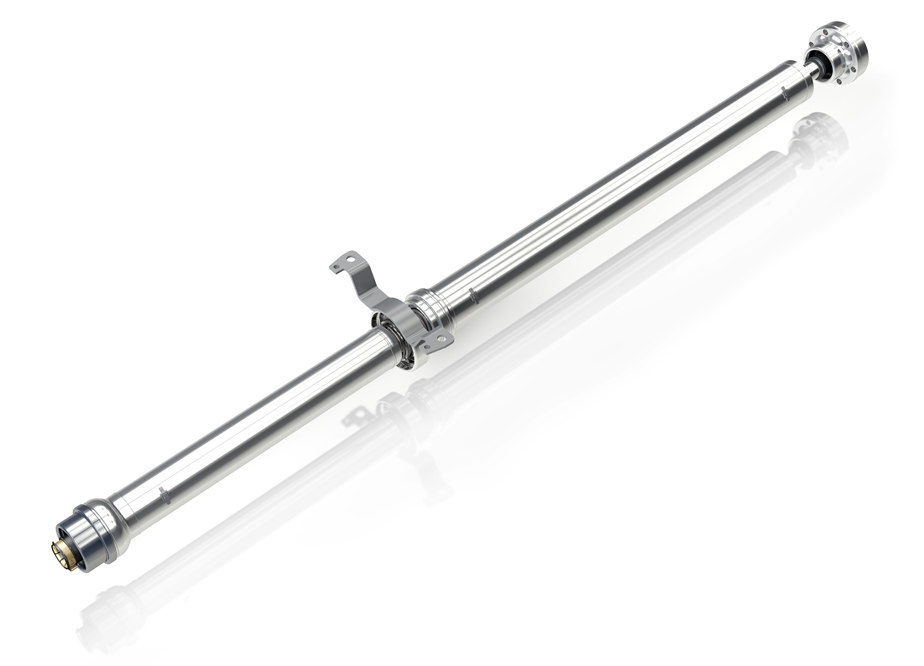 Its outer diameter is reduced by 7mm, representing an 8% reduction in the width and height of the space it occupies in the driveline. The smaller joint is also 350g lighter, representing a 23% weight reduction, yet with no negative impact on torque capacity. Thanks to the smaller rotating mass, the PVL joint improves performance and efficiency, and helps lower vehicle emissions.
The PVL joint also improves refinement. It uses a 10-ball bearing design rather than the 6-ball setup of standard propshafts. The larger number of smaller balls leads to finer geometry between the components – noise and vibration between the different elements is lower as a result.
The PVL joint features GKN Automotive's Direct Torque Flow (DTF) interface technology. This replaces conventional and time-consuming bolted joint assembly with a unique 'mating' system – the splined shaft from a third-party gearbox inserts directly into the inner race of the PVL joint.
The innovation shows that innovation in drive system engineering matters more than ever. GKN Automotive propshafts reduce complexity, improve torque flow efficiency and make assembly significantly quicker.
The technology is universally compatible across Volkswagen Group's MLB Evo architecture, which includes five brands and more than a dozen platforms.