Land Rover vehicles are known for their all-wheel drive (AWD) capability. With the launch the Range Rover Evoque compact SUV the brand entered new territory: corporate fleets. The Evoque's size and style made it an enticing prospect for drivers who wanted a company car with a different work-life balance.
Video courtesy of Jaguar Land Rover
To create an innovative "Active Driveline" that could provide the efficiency fleets require without compromising the brand's off-road capability, Land Rover partnered with GKN Automotive. The development extended the two companies' collaboration on the Evoque's standard AWD system.
How it works
The result is an industry-first: a modular AWD ActiveConnect system that improves fuel efficiency while retaining the vehicle's traction, dynamics and off-road performance. When driving conditions and driving style allow, GKN Automotive's intelligent driveline switches to front-wheel drive mode, disconnecting the rear axle and the major rotating masses to maximise efficiency.
The GKN Automotive system has a power transfer unit (PTU) linked to the transmission's final drive differential. This contains a synchronizer and brake that disconnect the all-wheel drive system upstream of the PTU's hypoid gears.
At the rear of the system is GKN Automotive's Twinster rear drive module (RDM), which uses two multi-plate clutches to drive each rear wheel independently. The clutches can also disconnect the AWD downstream of the RDM hypoid gears.
The benefits
A dedicated GKN Automotive control unit controls the front and rear sections, continuously monitors the vehicle dynamics and driver inputs. During steady-state driving speeds above 22mph, the system disconnects the rear axle to save fuel. When additional traction is required, within 300 milliseconds, the rear wheels are reconnected.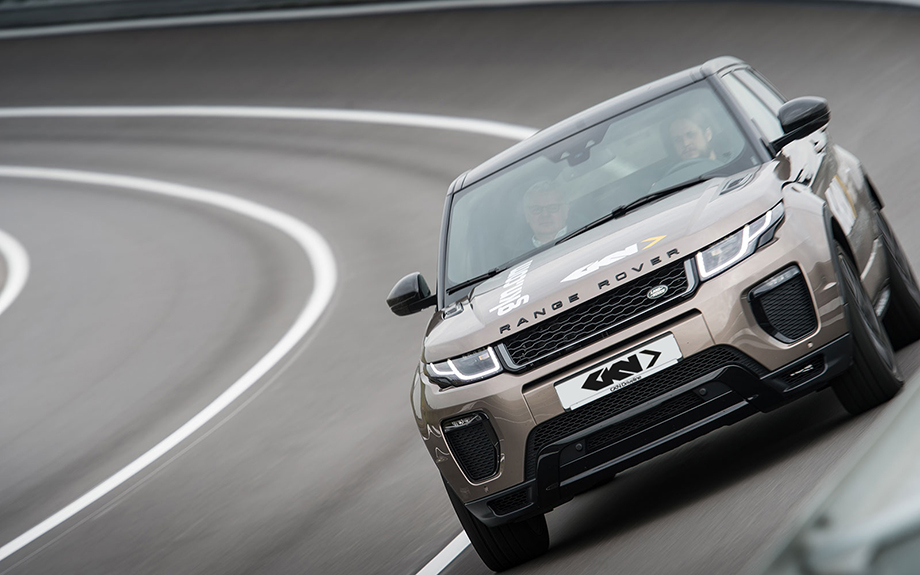 In addition to the disconnect function, GKN Automotive Twinster technology also acts as an electronic differential, vectoring torque to optimise grip, traction and stability.
The co-development of the Active Driveline achieved a significant reduction in driveline spin losses, which contributed to an improvement in fuel efficiency of up to 11.4%, depending on the model. The step change in vehicle efficiency and dynamic performance set a new industry benchmark for this type of vehicle.