Lohmar, Germany, 19 January 2017: GKN Driveline is helping to facilitate the introduction of emissions free parcel delivery in Germany through a partnership with StreetScooter, the electric vehicle company owned by Deutsche Post DHL Group.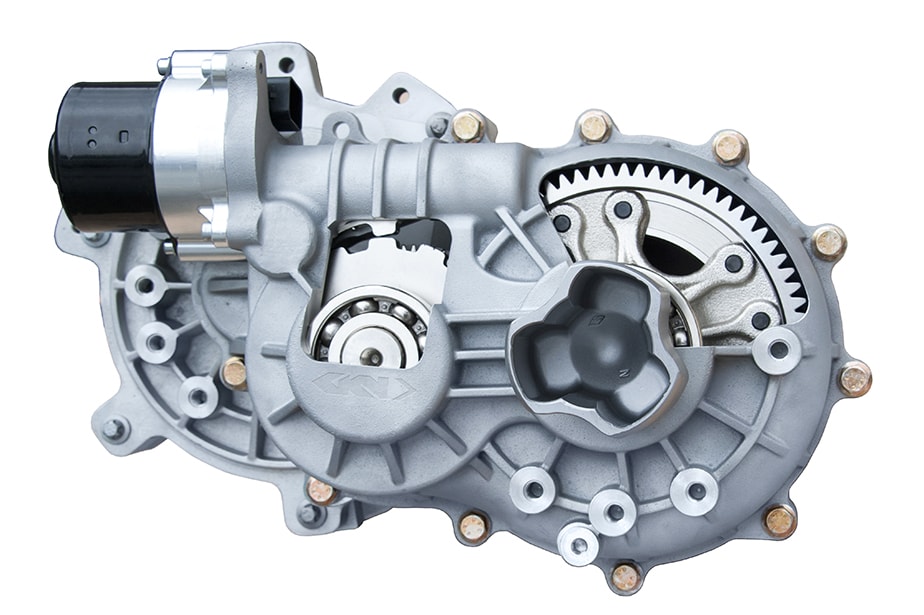 GKN Driveline is supplying its innovative electric drive technology to StreetScooter. GKN's Family 2 eTransmission system transmits torque from the eMotor to the wheels of a new StreetScooter zero-emission pure electric van.
"This is another example of GKN supporting electric vehicle innovation with essential driveline technologies," said CEO of GKN Driveline's all-wheel and electric drive division, Peter Moelgg. "GKN's electric drives turn electric power into instant torque at the wheels and the versatile Family 2 eTransmission provides outstanding performance, refinement and efficiency in a compact package that is designed to make integration quick and simple."
GKN's system has an output torque of up to 2000Nm in a compact package with superior noise, vibration and harshness (NVH) characteristics and efficiency. An ingenious interface concept enables the electric drive to pair easily with different electric motor designs to simplify integration and application engineering. Other applications for the system include the Fiat 500e city EV and the Citroën Berlingo Electric light commercial vehicle.
StreetScooter is a start-up formed by leading German technical university RWTH Aachen to develop more affordable electric commercial vehicles for urban operations. Following a successful trial, Deutsche Post DHL intends to deploy around 2,000 new StreetScooter vehicles in its urban delivery fleet by the end of the year as part of its ultimate objective of converting its entire delivery fleet to electric power.
A key objective of the programme was to reduce the development time and costs typically associated with commercial vehicles. GKN supported StreetScooter with effective application engineering to deliver the driveline, within the programme's ambitious timeframe.
GKN Driveline Senior Vice President of Technology Dr Ray Kuczera said: "GKN technology and expertise is helping innovative vehicles like the StreetScooter to become a reality. We have been advancing the development of electrified vehicles since 2002 and more than 300,000 cars on the road today are now powered using GKN eDrive technologies. Our broad range of systems are designed to be flexible across a range of vehicle applications – the StreetScooter perfectly demonstrates the benefits of GKN's strategy for vehicle developers."