2017 FIA World Endurance LMGTE Pro Champion & 2019 GTE Pro Le Mans 24 hours winner, James Calado, joins British Formula E team, Panasonic Jaguar Racing
New to electric racing, Calado brings a wealth of single-seater experience
Panasonic Jaguar Racing's driver line-up is now complete for season six, with James Calado joining New Zealander, Mitch Evans
Briton James Calado has today been announced as the new Panasonic Jaguar Racing driver ahead of season six of the ABB FIA Formula E Championship.
The 30-year-old, who started karting in 1999, has competed against some of the biggest names in motorsport including Formula E champion Jean-Eric Vergne and F1 driver Valtteri Bottas, during his career. He became the 2017 WEC GTE Pro champion and early this year took victory in the GTE Pro class at the Le Mans 24 hours.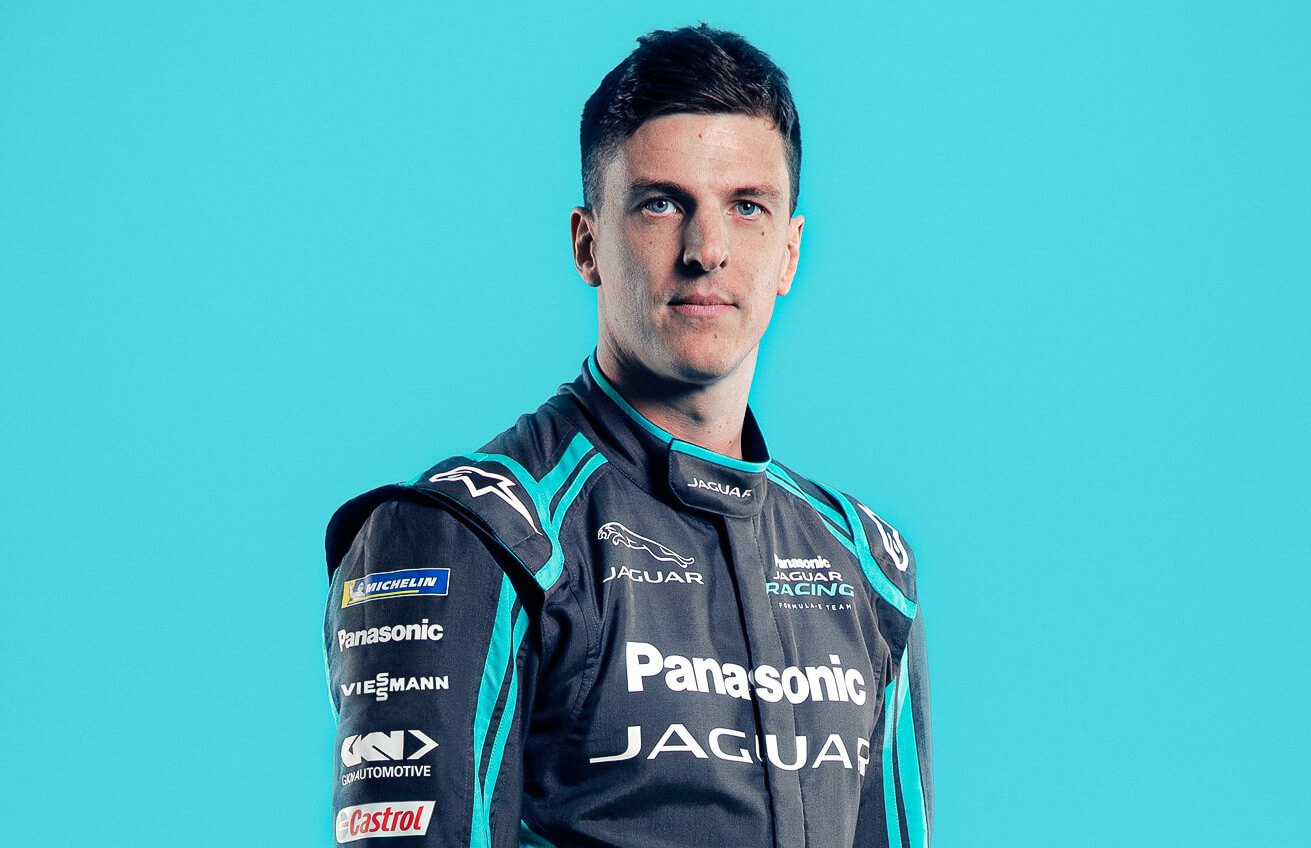 Calado, who is based in Penarth, Wales, has a wealth of single-seater experience in GP3, GP2, British F3 and F1, scoring points, podiums and wins which he is keen to replicate in Formula E.
With the green lights of season six just over 50 days away, James Calado and Panasonic Jaguar Racing teammate, Mitch Evans, are focussed on preparing for the most competitive season of Formula E yet as they look to build on last season's success.
James Barclay, Panasonic Jaguar Racing Team Director:
"I would like to welcome James to the Panasonic Jaguar Racing Formula E team. His experience in multiple formulas and outright pace will be a huge asset to the team. We learnt how to win as a team last season and we are hungry for more. To be successful in Formula E you need two drivers who can compete for podiums at every race. With Mitch and James we can look to build on the success of last season by securing even more points, podiums and wins."
James Calado, #51:
"This was one of the most sought-after seats in Formula E and I'm extremely proud to have been offered it. Jaguar's motorsport history is iconic and to be a part of this team in Formula E is a great opportunity for me. Although electric racing is new to me, I'm confident in my own single-seater experience to secure some great results for the team. Expectations are high and I can't wait for the first race in Diriyah in November."
For further information about Panasonic Jaguar Racing, please contact:
Imogen Shaw, Media Officer, Panasonic Jaguar Racing
Tel: +44 (0) 7825 024 591
Email: imogen.shaw@jaguarracing.com
Adrian Atkinson, Global PR Manager, Jaguar Racing
Tel: +44 (0) 7979 554005
Email: aatkins5@jaguarlandrover.com
ABOUT PANASONIC JAGUAR RACING
Jaguar returned to racing in October 2016, becoming the first premium manufacturer to join the all-electric ABB FIA Formula E Championship street racing series. In 2019 the team won the Rome E-Prix – Jaguar's first international motorsport victory since 1991.
Formula E is a real world test bed for Jaguar to fearless progress the future of electrification.
As an official manufacturer team in Formula E, Panasonic Jaguar Racing designs its own powertrain, which includes the motor, transmission, inverter and rear suspension. To control costs the carbon fibre chassis and battery are common components and the same for all twelve teams. This allows the focus to be on developing electric vehicle powertrains which are efficient and lightweight which will improve the performance and range of future Jaguar Land Rover electric vehicles.
This is the second year teams will be racing with the futuristic Generation 2 racecars. Teams have two racecars, one per driver, which will be used for the full race distance.
Beyond its all-electric concept, Formula E is unique in the world of motorsport for its choice of venues. The championship takes place on temporary street circuits in the centre of the world's major cities including Diriyah, Hong Kong, Sanya, Rome, Paris, New York and ending in a double-header race weekend in London.