British Formula E team rebranded as Jaguar TCS Racing with immediate effect
Jaguar's I-TYPE 5 Formula E race car is revealed with revised livery for season 8 of the ABB FIA Formula E World Championship
GKN Automotive enters another season as a strategic partner of Jaguar's Formula E team, helping to optimise on-track performance
After the team's most successful season in Formula E last year, Jaguar TCS Racing continues with one of the strongest driver pairings on the grid with Sam Bird and Mitch Evans
With its talented driver line-up and improvements in the Jaguar I-TYPE 5, Jaguar TCS Racing is aiming to race for more podiums, wins and the World Championship
Jaguar TCS Racing will race on the streets of Diriyah, Saudi Arabia on 28 and 29 January 2022 for the first of 16 races in 12 cities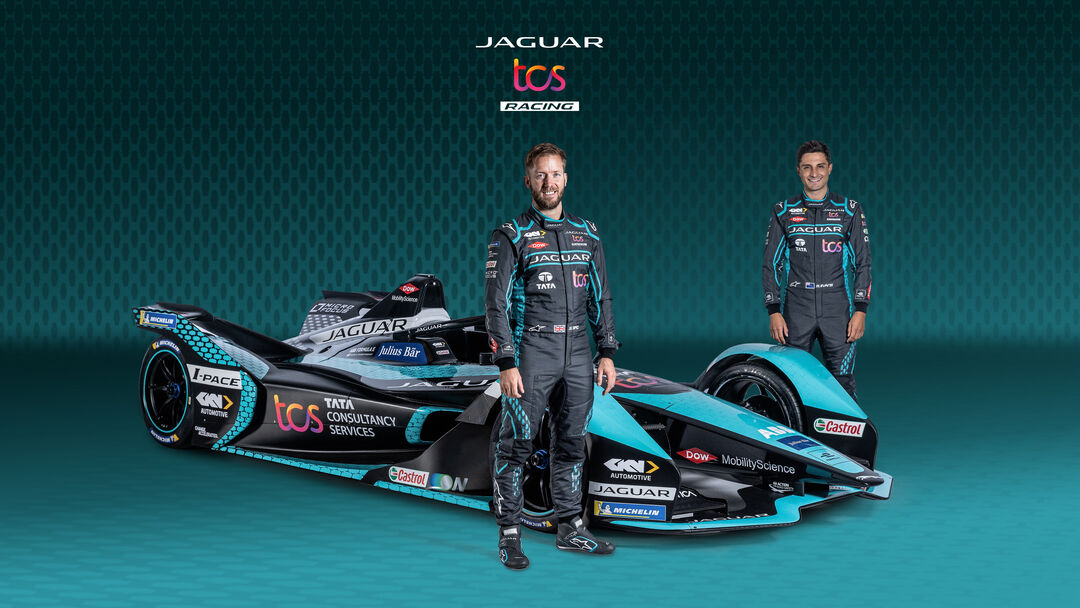 Jaguar Racing has revealed a new logo and new name ahead of the 2021/22 ABB FIA Formula E World Championship. The team will be known as Jaguar TCS Racing and is continuing its long-term strategic partnership with GKN Automotive.
The ongoing partnership ensures that GKN Automotive will continue to support Jaguar TCS Racing with, advanced software development and cooling technologies, as well as embedding its engineers within the race team. This collaboration is designed to help optimise on-track performance, following Jaguar's best-ever season in Formula, but also enhance the development of GKN Automotive's eDrive technologies for road vehicles.
The rebranding of the team includes a revised livery of the successful Jaguar I-TYPE 5 race car for the upcoming Formula E season. Additionally, Jaguar TCS Racing have been given additional prominence within Jaguar Land Rover's recently launched motorsport division as part of the company's Reimagine strategy. Jaguar TCS Racing's goal is to 'Reimagine Racing' and use this highly relevant motorsport activity to test, learn, develop, collaborate, and share innovations including cutting-edge electric vehicle technologies across Jaguar Land Rover to benefit future road car development. Specifically, learnings and technology transfer from Formula E will help 'Reimagine' the Jaguar brand as an all-electric luxury brand from 2025, coinciding with the company's commitment to the Gen3 era of Formula E.
Heading into the final Gen2 season after the team's most successful Formula E campaign, which saw Jaguar Racing finish as runner-up in the Teams' World Championship, the British based racing team boasts a highly competitive and efficient race car in the Jaguar I-TYPE 5, and one of the strongest driver pairings with Sam Bird and Mitch Evans returning to provide speed, consistency, and highly valuable Formula E experience.
With only 87 days until the start of the new season, the race team have focussed on refining the most successful race car in Jaguar TCS Racing's Formula E history including revisions
in several software areas to improve energy management, making the race car faster and more efficient. The team have also invested time in understanding and simulating the new qualifying system and practicing in-garage pitstops, which will become a significant feature of the first 10 minutes of the new format.
James Barclay, Team Principal Jaguar TCS Racing: "Launch day is always exciting as we look forward to the possibilities of the upcoming season after months of hard-work behind the scenes. Welcoming a brand-new title partner – Tata Consultancy Services – is a real honour and we look forward to a highly innovative and successful partnership together. It's an announcement we've been looking forward to revealing and is an exciting time to see a global leader like Tata Consultancy Services joining other blue-chip brands in FIA Formula E. After our most successful season to date we have been working hard to improve further on our performance with the aim to race for more points, wins and ultimately the world championship.
I'm also incredibly proud to be appointed as Managing Director, Jaguar Land Rover Motorsport and Team Principal, Jaguar TCS Racing Formula E Team as a result of the newly launched motorsport division. During the off-season we've introduced a new Motorsport Executive Committee dedicated to maximising the opportunities of our motorsport activity including technology transfer from race to road. It is very special to be an integral part of reimagining Jaguar's all-electric future."
Thierry Bolloré, CEO Jaguar Land Rover, Chairman JLR Motorsport: "I would like to extend my welcome to Tata Consultancy Services. This partnership is a perfect example of the synergies that exist within the Tata group. Motorsport is the ultimate challenge and to succeed in this highly competitive arena you must excel in all areas. Technology, innovation, agility, unity, and teamwork are all important learnings which we can implement across the company and wider group. I recognise these benefits and want to make sure that our future motorsport activity structure is set-up for maximum success.
"We could not Reimagine Jaguar without racing and beyond next season I am pleased to say that we are committed to the Gen3 era of Formula E. Jaguar TCS Racing will be a core platform for Jaguar on its journey to becoming an all-electric luxury brand from 2025. Good luck to all my teammates including Sam and Mitch on what promises to be another highly competitive and exciting season ahead."
Liam Butterworth, CEO, GKN Automotive: "We're already seeing how working tirelessly to improve on-track performance is speeding up the development of our world-leading eDrive systems. So, I am hugely excited that we are continuing our strategic partnership with Jaguar TCS Racing, including our eDrive engineers being embedded as an integral part of the team. We wish the team even greater success for the next season and look forward to even great innovation and advancement of our technologies."
Mitch Evans, Jaguar TCS Racing driver #9: "As we enter season eight of the ABB FIA Formula E World Championship, I reflect how far we have come as a team since we joined the championship. During the previous five seasons we have shown consistent improvement and it was testament to the team that we could celebrate second in the championship last season. As we embark on a new era as Jaguar TCS Racing I am excited to take to the track and compete with our rivals this season aiming for the top step of the podium."
Sam Bird, Jaguar TCS Racing driver #10: "Last season we enjoyed a lot of success together with a couple of wins and I learnt a lot about the team and about how to get the most out of the Jaguar I-TYPE 5. The performance of last season shows we have a great formula for success and with the consistency in drivers and race car, I am very much looking forward to competing against and beating our rivals on track and putting Jaguar TCS Racing in a winning position. The championship is fiercely competitive, but we are fully focused on consistently scoring points and challenging for wins. It will be another close season where every qualifying, race and point will count."
Jaguar TCS Racing will race on the streets of Diriyah, Saudi Arabia on 28 and 29 January 2022 for the first of 16 races in 12 cities across the globe.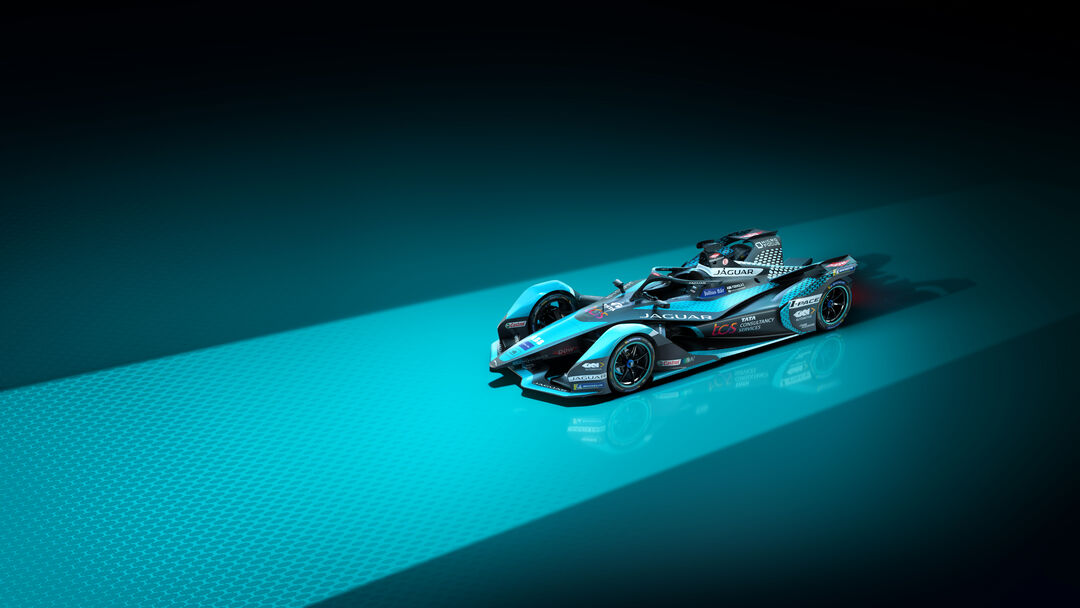 For further information about Jaguar TCS Racing, please contact:
Emily Hogg, Media Officer, Jaguar TCS Racing
Tel: + 44 (0) 7384 532 605
Email: ehogg2@jaguarlandrover.com
Adrian Atkinson, Global PR and Communications Manager, Jaguar TCS Racing
Tel: +44 (0) 7979 554005
Email: aatkins5@jaguarlandrover.com