Alex Davies, Software Engineer at GKN Automotive, to support Jaguar TCS Racing ahead of ninth Formula E season
Support role to include assistance with testing and development
Cutting-edge engineering environment will facilitate further knowledge-sharing between the two companies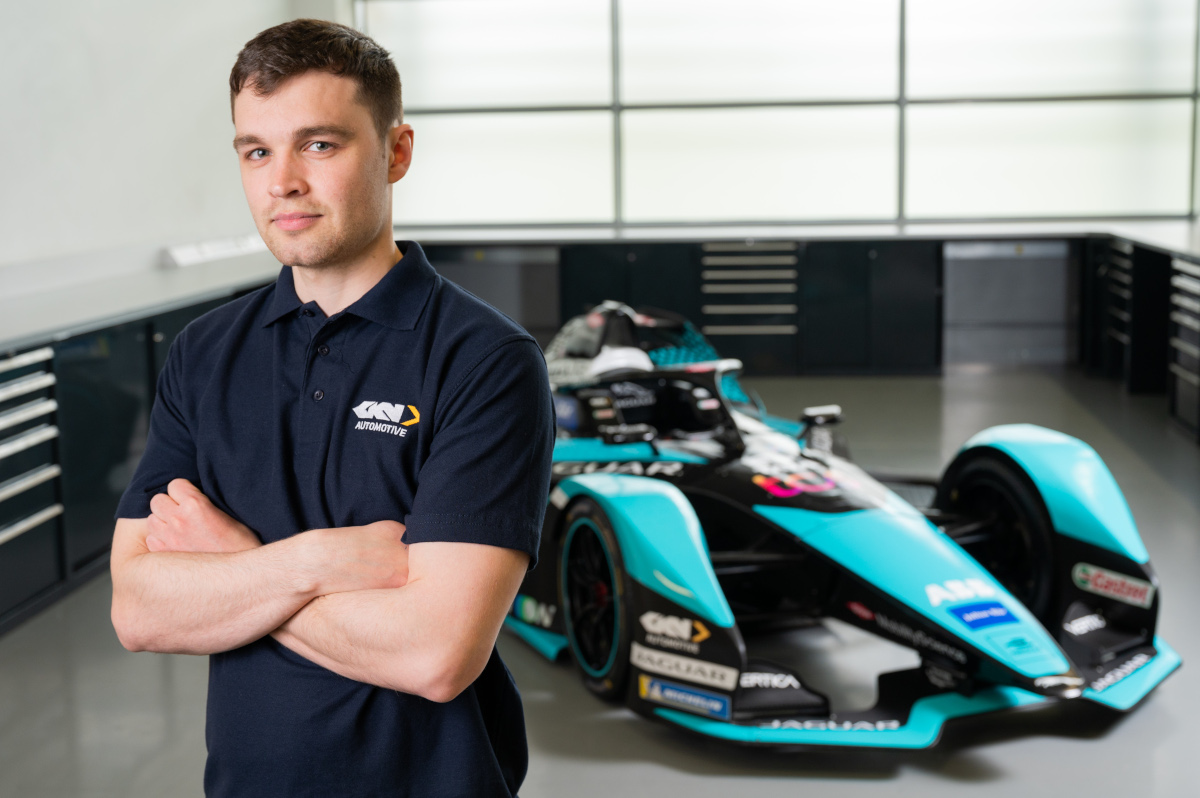 GKN Automotive is strengthening its partnership with the Jaguar TCS Racing team by contributing engineering support for the development of the Gen3 Formula E powertrain.
Alex Davies, Software Engineer at GKN Automotive, will be involved in critical testing and support development of powertrain software ahead of Season 9.
Alex has worked at GKN Automotive's Abingdon Innovation Centre in the Software & Controls department for two years, having graduated from Queen Mary University of London with an MSc in Electronic and Electrical Engineering. His work at GKN Automotive has predominantly been software development, integration and support for the AceDrive unit, as well as motor control support. Alex brings expertise and knowledge to Jaguar TCS Racing to support software control and integration on the powertrain for the team's next-gen Formula E racing car.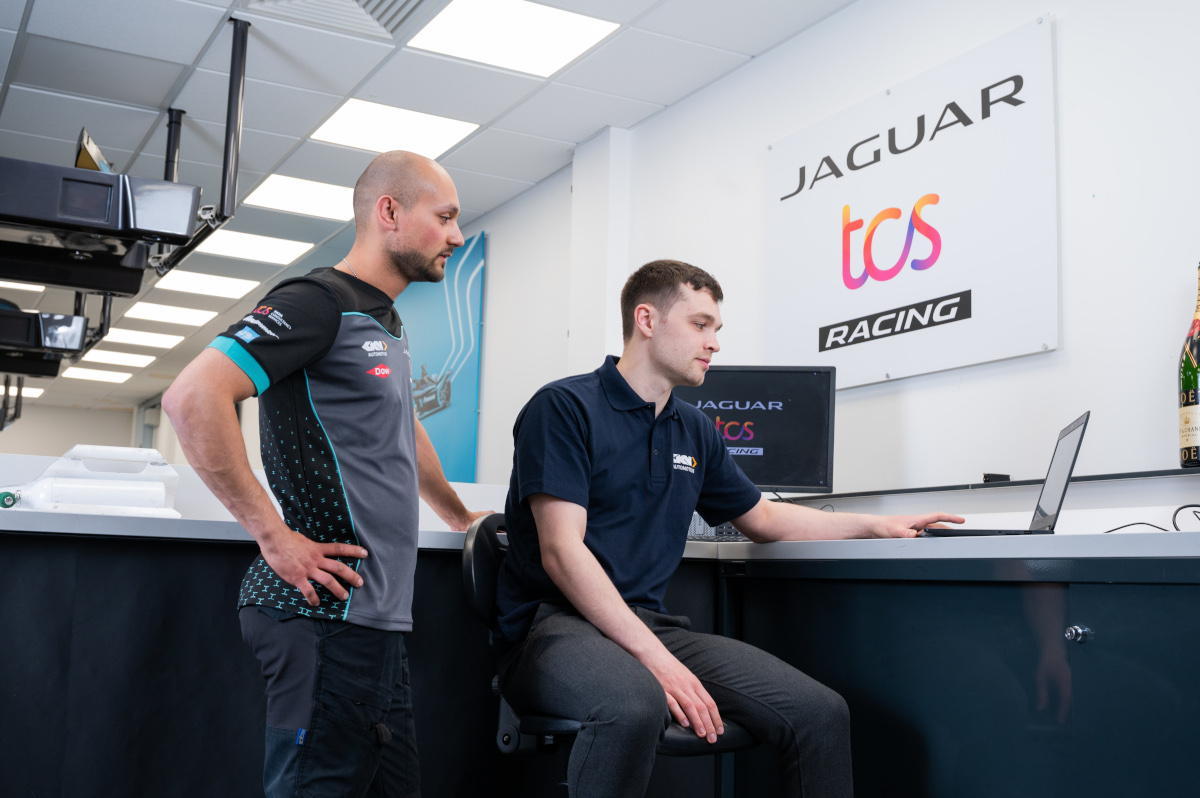 The ninth Formula E season will see the introduction of the Gen3 model, which will be the world's most efficient racing car with at least 40% of the energy used within a race produced by regenerative braking. It will be the first formula car with both front and rear powertrains: a new powertrain adds 250kW regen to the front and 350kW regen at the rear, more than doubling the regenerative capability of the current Formula E model. Design of the Formula E cars is governed by a stringent set of technical regulations that restricts the scope of development, meaning software is one of the main areas in which performance can be maximised.
The supply of expertise demonstrates the collaborative ambition of the partnership between GKN Automotive and Jaguar TCS Racing. Working in a fast-paced, cutting-edge engineering environment will facilitate further knowledge-sharing between the two companies and increase the race-to-road benefits GKN Automotive derives from partnering with Jaguar TCS Racing.
Alex Davies said: "This is an exciting opportunity to work with engineers at one of the best Formula E teams on the grid and I'm looking forward to getting started. I've already contributed to some cutting-edge software projects through my work with GKN Automotive and I'm confident my placement will give me opportunities to test ideas and gain invaluable experience working with the Jaguar TCS Racing team. I'm relishing the chance to help Jaguar TCS Racing for next season and applying the knowledge gained when I resume working at the GKN Automotive Innovation Centre."
Gordon Day, Managing Director, GKN Automotive Innovation Centre, said: "Alex's work to support the engineering department at Jaguar TCS Racing is an example of the value the partnership brings to both parties; Alex's strengths as a software engineer will help Jaguar TCS Racing prepare for the next Formula E season and the experience he'll bring back to GKN Automotive will help us accelerate our software development. GKN Automotive has a rich history of supporting motorsport teams and the benefits for our products are tangible. This is another demonstration of how we take tech from the race track to the road."
Phil Charles, Jaguar TCS Racing Technical Manager, said: "We're delighted to have GKN Automotive's support, as a key partner for us, as we begin development of our Gen3 powertrain. Alex's software expertise will be invaluable as he supports the Jaguar TCS Racing team as we become familiar with the new technologies and regulations of the Gen3 era. The next-gen cars for season nine will be the most complex, powerful and technologically advanced racing cars that Formula E has seen, so it's great we can pool together knowledge and expertise with our partners to ensure Jaguar TCS Racing delivers the strongest race package possible. We look forward to welcoming Alex to the team shortly."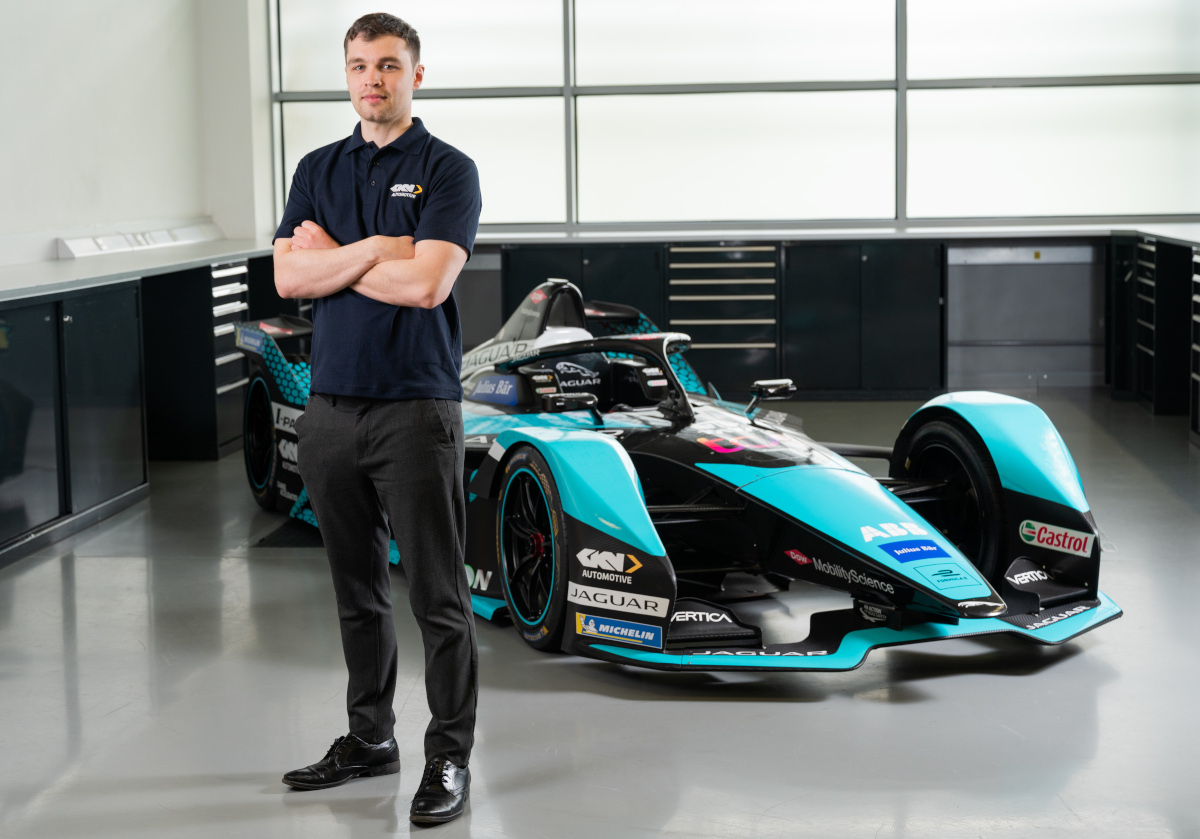 - ENDS –
Notes to Editors
ABOUT GKN AUTOMOTIVE
GKN Automotive is the global leader in drive systems. A global automotive technology company that pioneered electric drive systems and is now driving the future of transportation. It is the trusted partner for most of the world's automotive companies, specialising in developing, building and supplying market-leading drive systems and advanced ePowertrain technologies.
GKN Automotive's market-leading Driveline division demonstrates strength in depth, with an extensive portfolio of products for both electrified and ICE vehicles that combine value with technical expertise. The technologies span high-volume low-cost vehicles to top end premium cars with complex all-wheel drive driving dynamics. These world-class products are being constantly refined and improved for global customers.
The ePowertrain division now offers solutions for all electrified vehicles and is a go-to technology partner, creating the ultimate electrified driving experience. Its ability to fully integrate eDrive systems derives from its all-wheel drive legacy and leadership. The first eDrive system being fitted to a production car over 20 years ago and is now powering over 1.5 million electrified vehicles worldwide.
GKN Automotive is headquartered in the UK, operating in 20 countries and employing 25,000 people worldwide.
For further information, please contact:
Kate Saxton
Head of External Communication
GKN Automotive