Jaguar Racing and global automotive technology company, GKN Automotive, renew long-term partnership
As the Official eDrive Partner, GKN Automotive will work closely with Jaguar Racing's Technical Partners applying its driveline and software development expertise to the I-TYPE 5 - Jaguar's new all-electric Formula E racecar
GKN Automotive will play a crucial role in the electric powertrain development
GKN Automotive software engineering specialists will be embedded within the Jaguar Racing team
Season seven will commence on 16 January 2021 in Santiago, Chile
Jaguar Racing has confirmed a long-term partnership renewal with global automotive technology company, GKN Automotive, within the ABB FIA Formula E World Championship.
As Official eDrive Partner, GKN Automotive will work closely with Jaguar Racing's Technical Partners to apply its design, manufacturing and software development expertise to the Jaguar I-TYPE 5 – the team's new all-electric Formula E racecar.
GKN Automotive will play an important role in the electric powertrain development. Software engineers will be integrated into Jaguar Racing's headquarters, providing extensive knowledge. The British team will utilise GKN Automotive's expertise to develop advanced powertrain cooling technologies for both the inverter and electric motor in pursuit of enhanced system efficiencies. The partnership with Jaguar Racing will also feed into development of GKN Automotive's world-leading eDrive technologies for electrified road vehicles.
As a long-term team partner, the GKN Automotive logo will feature on the livery of the 2020/2021 I-TYPE 5. A camouflage development racecar made its debut with Sam Bird behind the wheel at a Jaguar Racing test in the UK earlier this week.
James Barclay, Jaguar Racing Team Director:
"We are extremely pleased that GKN Automotive will continue the valued partnership with Jaguar Racing. As a key technical partner, their expertise and facilities will play a key role in supporting the performance of the team and the I-TYPE 5. The partnership goes beyond the race team as GKN Automotive also plays an important part in developing automotive products across a variety of Jaguar Land Rover models. Together we've had a very successful partnership over the last three years, and we look forward to continued success in the future."


Liam Butterworth, CEO, GKN Automotive:
"Renewing our partnership with Jaguar Racing is testament to the strength of our relationship. As a global leader in eDrive systems for electrified vehicles GKN Automotive is proud of its long relationship with Jaguar Racing and Formula E.
"Pushing our technologies to the limits on the race track will speed up innovations, further advancing know-how. Therefore, I'm delighted that our expert eDrive engineers will be working in the Jaguar Racing team."
GKN Automotive has roots in motorsport that stretch back to the 1930s. Its long-running partnership with Jaguar dates back to 1935 when GKN Automotive supplied driveline technology to the first SS Jaguar saloon. Today, GKN Automotive supplies every Jaguar model on the market with a range of driveline technologies, including high performance CV Joints and intelligent all-wheel drive systems.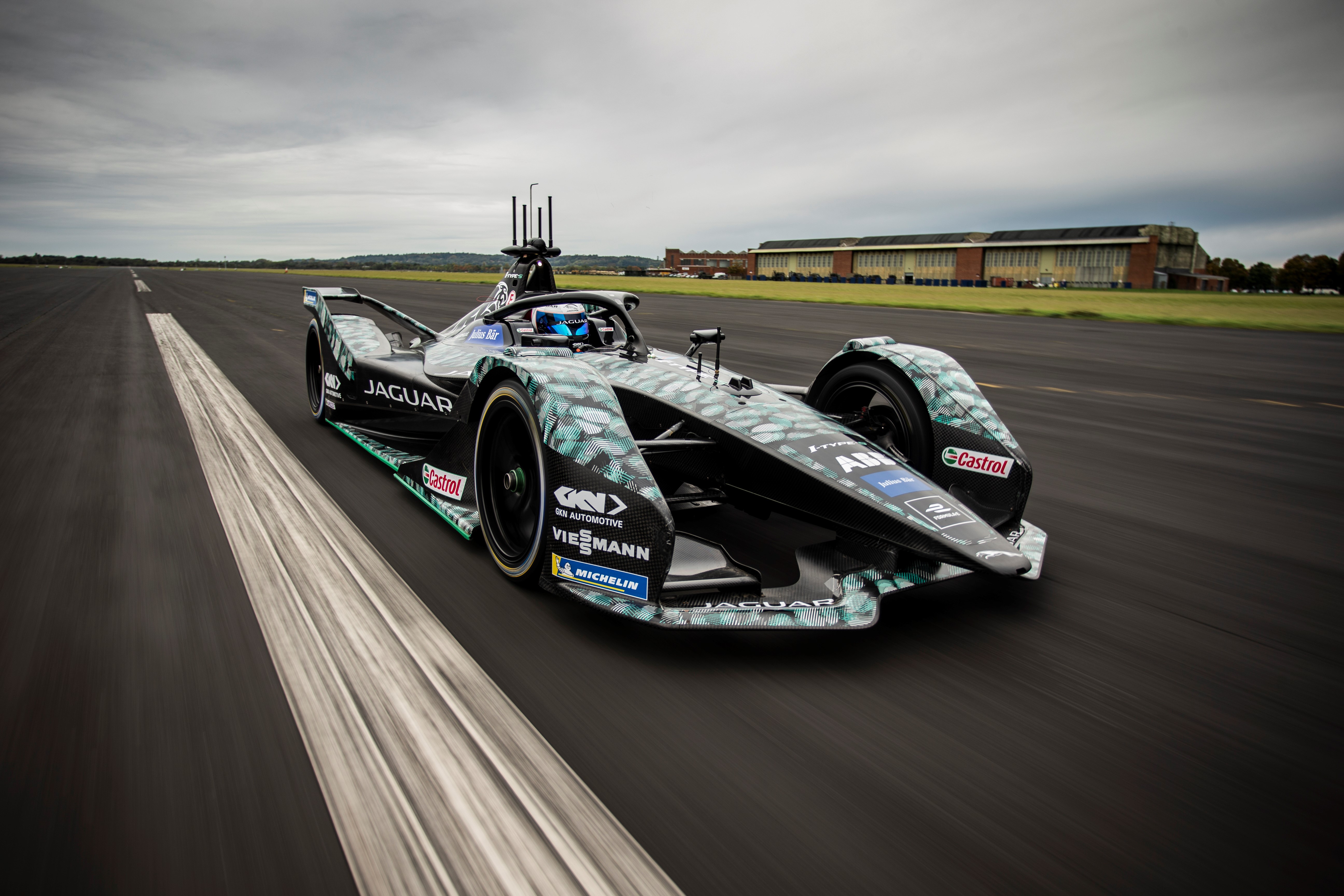 For further information about Jaguar Racing, please contact:
Adrian Atkinson, Global PR Manager, Jaguar Racing
Tel: +44 (0) 7979 554005
Email: aatkins5@jaguarlandrover.com
Emily Hogg, Global Brand and Partnerships Officer, Jaguar Racing
Tel: + 44 (0) 7384 532 605
Email: ehogg2@jaguarlandrover.com
For further information about GKN Automotive, please contact:
Laura Simpson, Influence Associates
Tel: +44 (0) 7944 575292
Email: laura@influenceassociates.com


EDITORS' NOTES
ABOUT JAGUAR RACING
Jaguar returned to racing in October 2016, becoming the first premium manufacturer to join the all-electric ABB FIA Formula E Championship street racing series. In 2019 the team won the Rome E-Prix – Jaguar's first international motorsport victory since 1991.
Formula E is a real-world test bed for Jaguar with its Race To Innovate mission in the future of electrification.
As an official manufacturer team in Formula E, Jaguar Racing designs its own powertrain, which includes the motor, transmission, inverter and rear suspension.
To control costs the carbon fibre chassis and battery are common components and the same for all twelve teams. This allows the focus to be on developing electric vehicle powertrains which are efficient and lightweight which will improve the performance and range of future Jaguar Land Rover electric vehicles.
The 2020/21 Formula E season is the first as the all-electric series has been granted full world championship status by the FIA – the sport's governing body. It will be the third year for the teams to be racing with the futuristic Gen2 racecars.
Teams have two racecars, one per driver, which will be used for the full race distance.
Beyond its all-electric concept, Formula E is unique in the world of motorsport for its choice of venues. The championship takes place on temporary street circuits in the centre of the world's major cities including Santiago, Diriyah, Sanya, Rome, Paris, Monaco, New York and ending in a double-header race weekend in London.
Mitch Evans finished season six seventh in the Drivers' Championship and Jaguar Racing finished seventh in the Teams' Standings with a win in Mexico City, a podium in Santiago and one pole position. He is joined for season seven by British driver Sam Bird, who has won a race in every season of Formula E.
In season seven the championship is official recognised as a world championship by the governing body the FIA. It will be known as the ABB FIA Formula E World Championship.
Race to Innovate
Formula E remains a key priority for Jaguar Land Rover and the company's Destination Zero journey. As the only all-electric world championship, Formula E allows us to test and develop new electric vehicle technologies in a high-performance environment. It continues to be the test-bed for our Race to Innovate mission that will see Race to Road and Road to Race learnings that will help shape our electric future – a future that Jaguar is passionate about, and dedicated to for the benefit of our society, the changing landscape of mobility, sustainability and our customers.
ABOUT GKN AUTOMOTIVE
GKN Automotive is a global technology company. It specialises in developing, building and supplying market-leading driveline systems and advanced ePowertrain technologies, for most of the world's automotive companies.
GKN Automotive's market-leading Driveline division specialises in supplying an extensive range of technologies, spanning high-volume low-cost vehicles to top end premium cars with complex all-wheel drive driving dynamics.
The ePowertrain division now offers technology solutions for all electrified vehicles. It is a progressive pioneer of these technologies, with the first eDrive system being fitted to a production car over 20 years ago. It is now powering over one million electrified vehicles worldwide.
GKN Automotive is a global company, headquartered in the UK, operating in 21 countries and employing 27,000 people worldwide.