Advanced Research Centre project to help develop next-generation eDrive technologies for future electric vehicles
GKN Automotive partners with the University of Nottingham and Newcastle University
Advanced Research Centre designed to produce a pipeline for automotive electrification innovation and increase knowledge capability in the UK
Collaboration to focus on ultra-high efficiency Electric Drive Units (EDUs) and accelerate modular innovation
Investment highlights GKN Automotive's commitment to the UK technology roadmap set out by the Advanced Propulsion Centre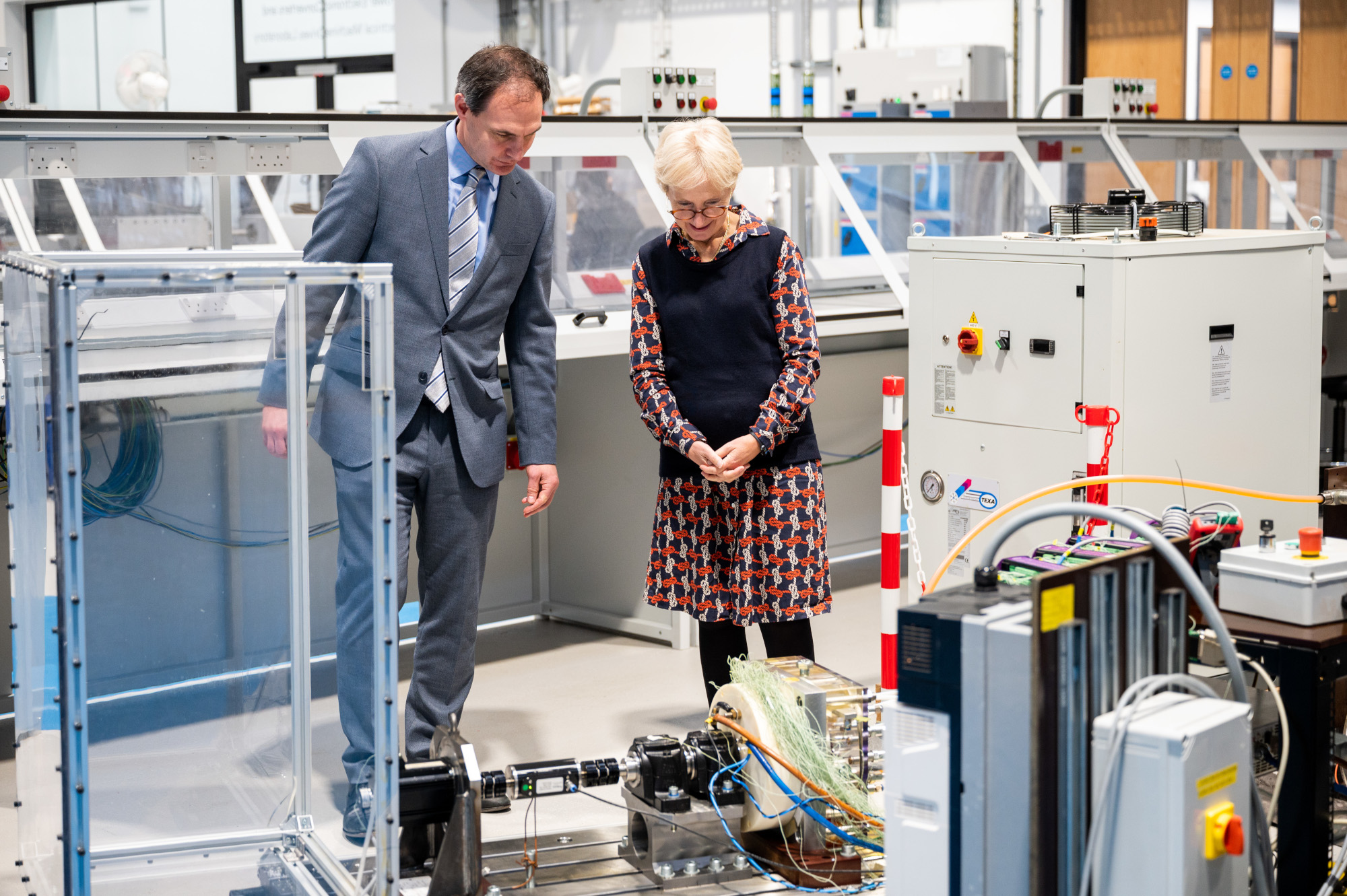 GKN Automotive, the global leader in drive systems, has announced its new Advanced Research Centre - created to develop next-generation eDrive systems powering future electrified vehicles and increase engineering capability in the UK to meet Net Zero commitment.
GKN Automotive is partnering with the University of Nottingham and Newcastle University to push the boundaries of eDrive technology and accelerate modular innovation. The world-class collaboration will focus on the development of ultra-high efficiency EDUs for future electric vehicles.
GKN Automotive's £3.5 million investment in the Advanced Research Centre, which is co-located across three leading engineering facilities, is being partly supported through the Melrose Skills Fund, to increase the automotive electrification knowledge capability and strengthen research and development in the UK.
The project will be virtually shared between the engineering departments at the University of Nottingham and Newcastle University, with research teams at each university operating collaboratively with engineers at the GKN Automotive Innovation Centre.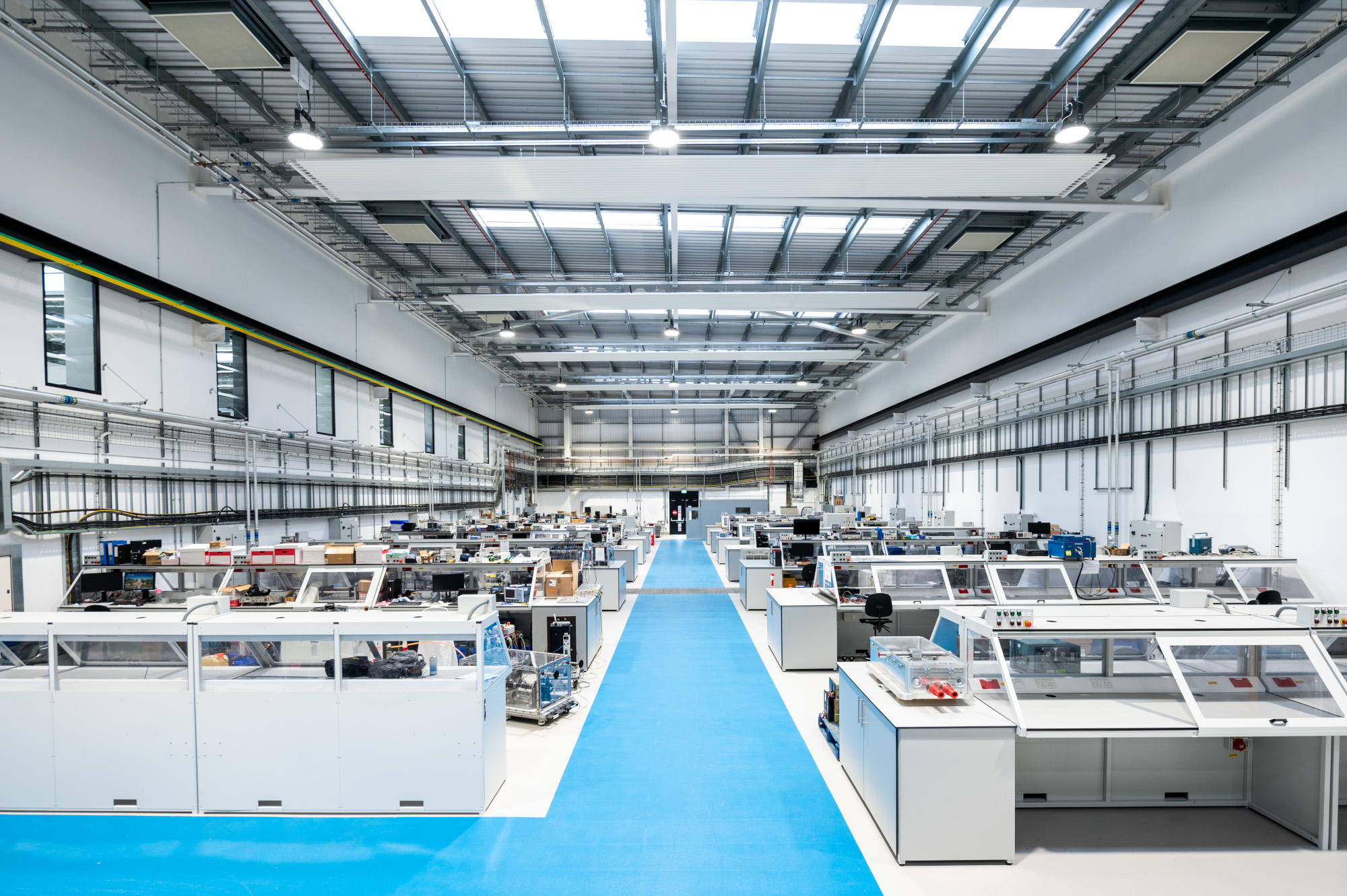 Gordon Day, Managing Director, GKN Automotive Innovation Centre, said: "GKN Automotive is a pioneer of advanced eDrive development and this new research partnership will play a key role in strengthening the innovation of electrification technologies for future advanced propulsion systems.
"We are extremely proud that this research will be in partnership with Newcastle University and the University of Nottingham, two renowned and respected global leaders in automotive electrification engineering research. Both institutions will also play a leading role in helping us develop a supply of high-calibre engineering talent, which is essential to enable us to put the UK at the forefront of global automotive industry innovation."
This collaborative research not only spearheads the development of disruptive technology innovations in eDrive but supports the UK's technology roadmap set out by the Advanced Propulsion Centre (APC). It also further strengthens GKN Automotive's collaborative links within the UK Innovation Network.
Both partner universities are part of the Advanced Propulsion Centre's 'spoke' community. The initiative brings together specialist academic, technological, and commercial expertise from across the UK to share best practice for the development of low emission propulsion technologies. The University of Nottingham is the APC's spoke for power electronics, and home to the Driving the Electric Revolution (DER) Industrialisation Centre – Midlands; while Newcastle University is the spoke for electric motors, and leads the national network of four DER Industrialisation Centres including the Driving the Electric Revolution Industrialisation Centre – North East.
The Centres are backed by £33m UK Government funding (UK Research and Innovation (UKRI), providing open access facilities with state-of-the-art equipment. They bring together the UK's technology and manufacturing expertise in electrification research and development. The network will help propel UK manufacturing to the forefront of global efforts to tackle climate change and ensure the UK can reach net zero emissions by 2050.
The Melrose Skills Fund is a £10m fund, allocated over five years across the UK, developing and promoting engineering skills and encouraging the next generation of engineers. The first phase of investment through GKN Automotive saw the launch of the Skills Development Programme at the Abingdon Innovation Centre, supporting the development of engineering skills through STEM engagement, apprenticeships, training opportunities and internal staff upskilling. This next phase now focuses on Research.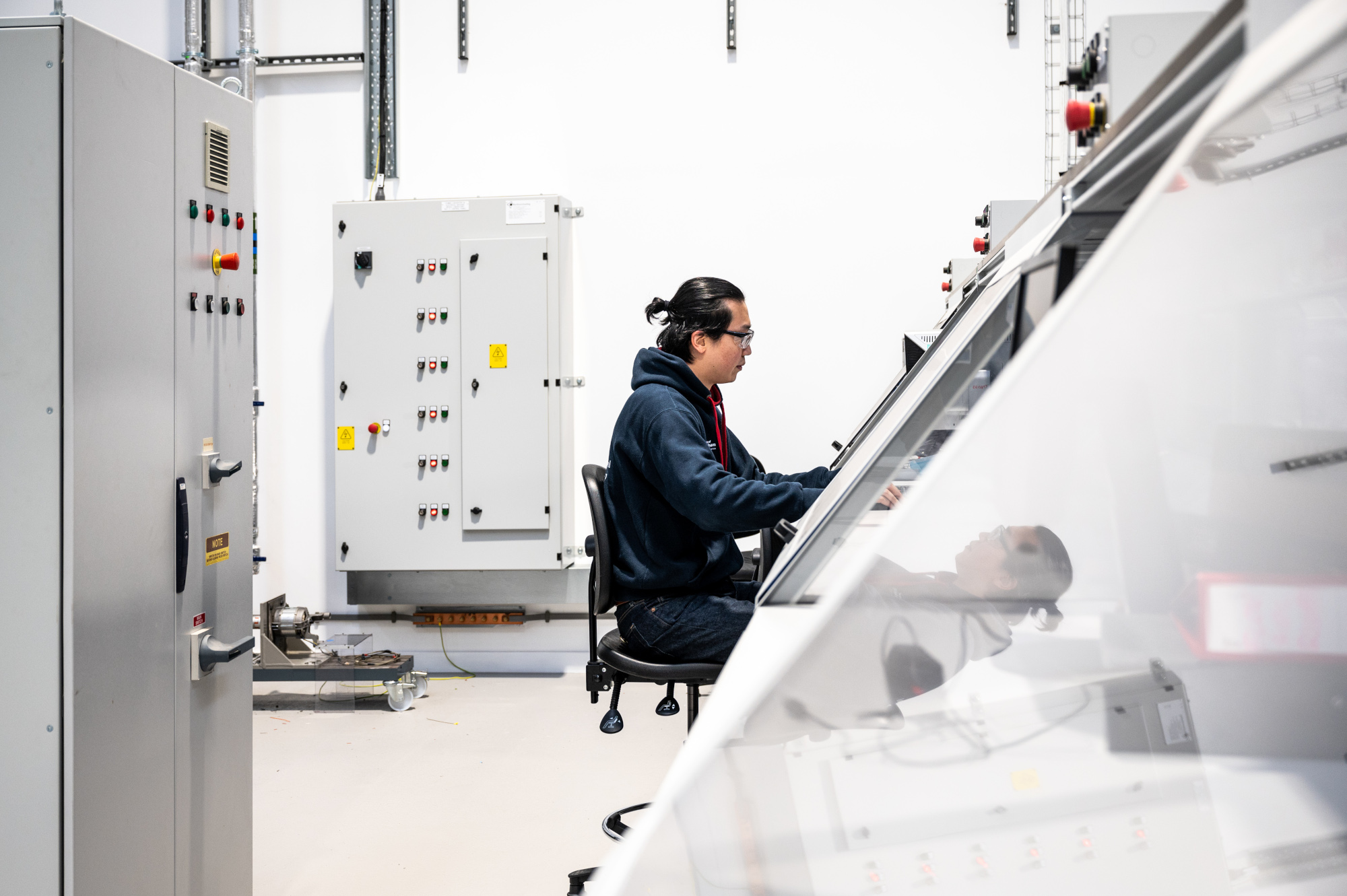 -ENDS-
Notes to editors
ABOUT GKN AUTOMOTIVE
GKN Automotive is the global leader in drive systems. A global automotive technology company that pioneered electric drive systems and is now driving the future of transportation. It is the trusted partner for most of the world's automotive companies, specialising in developing, building and supplying market-leading drive systems and advanced ePowertrain technologies.
GKN Automotive's market-leading Driveline division demonstrates strength in depth, with an extensive portfolio of products that combine value with technical expertise. The technologies span high-volume low-cost vehicles to top end premium cars with complex all-wheel drive driving dynamics. These world-class products are being constantly refined and improved for global customers.
The ePowertrain division now offers solutions for all electrified vehicles and is a go-to technology partner, creating the ultimate electrified driving experience. Its ability to fully integrate eDrive systems derives from its all-wheel drive legacy and leadership. The first eDrive system being fitted to a production car over 20 years ago and is now powering over 1.5 million electrified vehicles worldwide.
GKN Automotive is headquartered in the UK, operating in 21 countries and employing 27,000 people worldwide.
For further information, please contact:
gknautomotive@performancecomms.com
The University of Nottingham
The University of Nottingham is a research-intensive university with a proud heritage. Studying at the University of Nottingham is a life-changing experience, and we pride ourselves on unlocking the potential of our students. We have a pioneering spirit, expressed in the vision of our founder Sir Jesse Boot, which has seen us lead the way in establishing campuses in China and Malaysia - part of a globally connected network of education, research and industrial engagement. Ranked 103rd out of more than 1,000 institutions globally and 18th in the UK by the QS World University Rankings 2022, the University's state-of-the-art facilities and inclusive and disability sport provision is reflected in its crowning as The Times and Sunday Times Good University Guide Sports University of the Year twice in three years, most recently in 2021. We are ranked eighth for research power in the UK according to REF 2014. We have six beacons of research excellence helping to transform lives and change the world; we are also a major employer and industry partner - locally and globally. Alongside Nottingham Trent University, we lead the Universities for Nottingham initiative, a pioneering collaboration which brings together the combined strength and civic missions of Nottingham's two world-class universities and is working with local communities and partners to aid recovery and renewal following the COVID-19 pandemic.
Newcastle University
Newcastle University, UK, is a thriving international community of some 27,750 students from over 130 countries worldwide.
As a member of the Russell Group of research-intensive universities in the UK, Newcastle has a world-class reputation for research excellence in the fields of medicine, science and engineering, social sciences and the humanities.
Its academics are sharply focused on responding to the major challenges facing society today. Our research and teaching are world-leading in areas as diverse as health, culture, technology and the environment.
The Research Excellence Framework 2014 (REF) placed Newcastle University 16th in the UK for Research Power and the vast majority of our research (78%) was assessed to be world-leading or internationally excellent.
Newcastle University is committed to providing our students with excellent, research-led teaching delivered by dedicated and passionate teachers.
Newcastle is placed joint 146th in the world and in the top 20 in the UK in the latest Times Higher Education World University Rankings.