GKN Automotive's partner, Jaguar Racing, has finished 2nd in Season 7 of the ABB FIA Formula E World Championship
This was the team's strongest ever finish in Formula E, with 2 wins, 177 points and 8 podiums
GKN Automotive has been working in collaboration with Jaguar Racing throughout the season, pushing technology to its limits on the racetrack to accelerate innovation on the road
GKN Automotive is the global leader in drive systems
This has been the most successful Formula E season yet for GKN Automotive partners, Jaguar Racing, who finished runners-up after an unpredictable season finale on the Berlin Tempelhof circuit.
GKN Automotive has been a partner of the British race team since 2017, working closely with the team within the ABB FIA Formula E World Championship pushing technology to its limits on the racetrack and helping to accelerate innovation for the next generation of eDrive systems for road cars.
The action-packed, 15-round season, started in Diriyah in February and visited six cities across Europe and North America. It headed to Berlin for the Season finale last weekend, where Mitch Evans secured 15 points as he finished 3rd in Saturday's race, while Sam Bird finished Sunday's race in 7th position after starting in 22nd position, scoring 6 points for Jaguar Racing.
This added to the team's two wins and seven podiums going into the final race weekend, giving impressive points total of 177 points.
In the Driver's Championship, Mitch Evans finished in fourth place while his teammate Sam Bird finished sixth in his first season with the team.
Liam Butterworth, CEO, GKN Automotive "As the official eDrive partner of Jaguar Racing, we would like to congratulate the team on their most successful season to date. It has been a great experience to collaborate developing the I-TYPE 5 powertrain and on advanced cooling technologies. This is essential as we rapidly develop the next generation of eDrive systems for future electric vehicles. We are looking forward to building on this relationship even further with the addition of our software engineers to the team."
James Barclay, Team Principal, Jaguar Racing "I'm very proud of the progress we have made together as a team this season. Year on year we have improved, and we have established ourselves as a title contending team down to the expertise, dedication and hunger of the whole team. We are also fortunate to work in collaboration which such industry-leading partners as GKN Automotive and look forward to seeing what Season 8 brings."
GKN Automotive is continuing its partnership with the team in Season 8. The 16-round calendar, which was recently announced, kicks off with a double-header in Diriyah in January and will visit new race locations of Vancouver, Cape Town and Seoul.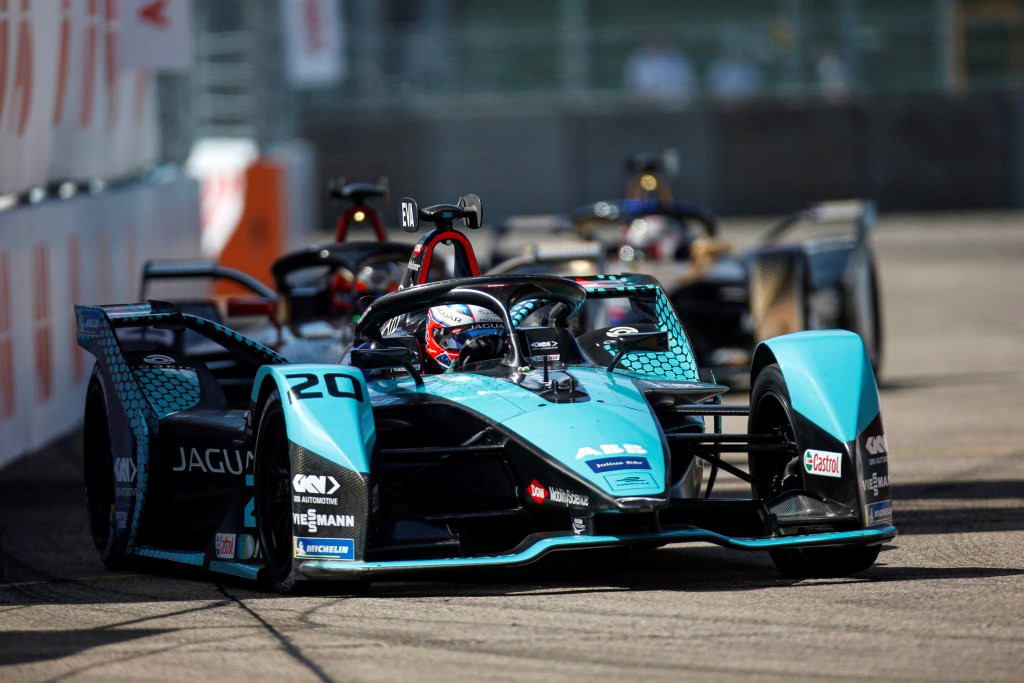 -ends-

Notes to editors:
ABOUT GKN AUTOMOTIVE
GKN Automotive is the global leader in drive systems. A global automotive technology company that pioneered electric drive systems and is now driving the future of transportation. It is the trusted partner for most of the world's automotive companies, specialising in developing, building and supplying market-leading driveline systems and advanced ePowertrain technologies.
GKN Automotive's world leading Driveline division demonstrates strength in depth, with an extensive portfolio of products that combine value with technical expertise. The technologies span high-volume low-cost vehicles to top end premium cars with complex all-wheel drive driving dynamics. These world-class products are being constantly refined and improved for global customers.
The ePowertrain division offers solutions for all electrified vehicles. It is a go-to technology partner for world leading vehicle manufacturers creating the ultimate electrified driving experience. Its ability to fully integrate eDrive systems derives from its all-wheel drive legacy and leadership. The first system was fitted to a production car over 20 years ago and GKN Automotive eDrive technologies are now powering over 1.4 million electrified vehicles worldwide.
GKN Automotive is headquartered in the UK, operating in 20 countries and employing 27,500 people worldwide.
For further information, please contact:
aileen@influenceassociates.com