GKN Automotive continues to drive a cleaner more sustainable world
Dr Clare Wyatt steps into an expanded role of Chief Communications and Sustainability Officer
The GKN Automotive sustainability strategy outlines eight ambitious goals, including having a net zero transition plan with Science Based Targets in place in 2023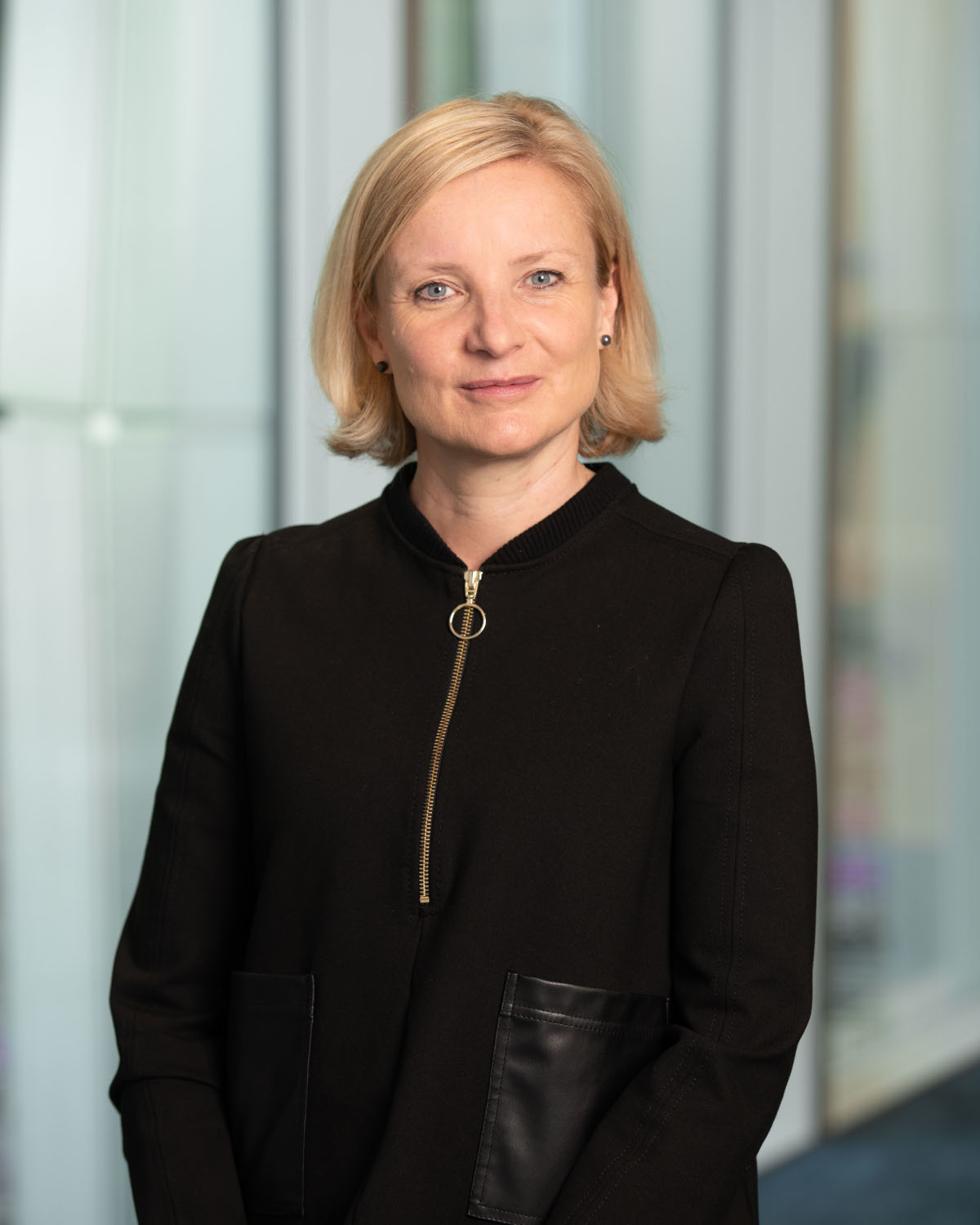 GKN Automotive, the global leader in drive systems, has expanded Dr. Clare Wyatt's role to Chief Communications and Sustainability Officer. The new title reinforces the business' corporate purpose – to drive a cleaner, more sustainable world - and ensures that sustainability is an integral part of GKN Automotive's commercial strategy.
Dr. Wyatt joined the company as Chief Communications Officer in January 2020. She will now be responsible for enhancing the long-term sustainability of the GKN Automotive business and ensuring it continues to contribute to the decarbonisation of the industry.
The GKN Automotive strategy provides a framework to coordinate the business' existing sustainability activities. It gives clear, measurable targets, demonstrating the company's commitment to its purpose of driving a cleaner, more sustainable world. Customers, suppliers and employees were all engaged in a materiality assessment in accordance with best practice principles, to ensure that the strategy addresses the organisation's highest priority impacts. It is also aligned with and contributes to several of the UN Sustainable Development Goals.
Looking ahead, GKN Automotive will continue to work towards meeting eight ambitious targets set out as part of the strategy, including having a net zero transition plan with certified science-based targets in place in 2023.
Dr. Clare Wyatt comments: "GKN Automotive has a long history of embedding sustainability into every aspect of its work, not only through our 20-year legacy in eDrive technologies and active role in decarbonising the automotive industry, but also our deep commitment to operating ethically and responsibly whilst contributing to our local communities in more than 50 locations worldwide.
"Our sustainability strategy is a testament to the dedication of many people over many years, and a clear, public statement of our intention to drive a cleaner, more sustainable world."
Liam Butterworth, CEO of GKN Automotive, comments: "As a global business of 25,000 people, we have a deep responsibility for our employees and for our communities, and we're clear on our role in addressing the impacts of climate change, one of the defining challenges of our time. As an Executive Team we have all been closely involved in developing the strategy, but Clare's broader remit now reflects the leading role she has played in its creation and execution so far, and her ongoing commitment to its success."-
- ENDS -
Read more about GKN Automotive's sustainability strategy here: https://www.gknautomotive.com/en/company/sustainability/
Dr.Clare Wyatt biography:
Dr Clare Wyatt is Chief Communications and Sustainability Officer. Joining the business in January 2020, Clare brings a wealth of communications experience, having held various senior communications roles in the financial services sector, and working for specialist communication and change consultancies prior to that. She is the Chair of South Bucks Counselling, a mental health charity providing support to the local community. Clare obtained her PhD studying partnerships in the European automotive industry from Cranfield University, she holds a Master's degree in Manufacturing Systems from Nottingham University, a Master's degree in Psychodynamic Practice from Oxford University and a Bachelor's degree in Psychology from Manchester University.
Notes to Editors
ABOUT GKN AUTOMOTIVE
GKN Automotive is the global leader in drive systems. A global automotive technology company that pioneered electric drive systems and is now driving the future of transportation. It is the trusted partner for most of the world's automotive companies, specialising in developing, building and supplying market-leading drive systems and advanced ePowertrain technologies.
GKN Automotive's market-leading Driveline division demonstrates strength in depth, with an extensive portfolio of products that combine value with technical expertise. The technologies span high-volume low-cost vehicles to top end premium cars with complex all-wheel drive driving dynamics. These world-class products are being constantly refined and improved for global customers.
The ePowertrain division now offers solutions for all electrified vehicles and is a go-to technology partner, creating the ultimate electrified driving experience. Its ability to fully integrate eDrive systems derives from its all-wheel drive legacy and leadership. The first eDrive system being fitted to a production car over 20 years ago and is now powering over 2 million electrified vehicles worldwide.
GKN Automotive is headquartered in the UK, operating in 20 countries and employing 25,000 people worldwide.
For further information, please contact:
Corrie Raine
External Communications Manager
GKN Automotive