News
Follow the team's progress in the ABB FIA Formula E Championship.
Jaguar Racing unveils new name and livery ahead of 2021/22 ABB FIA Formula E World Championship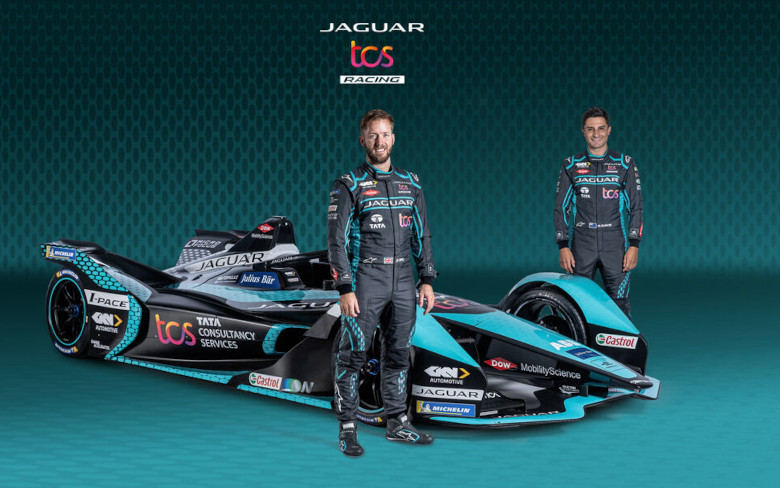 British Formula E team rebranded as Jaguar TCS Racing with immediate effect
Jaguar's I-TYPE 5 Formula E race car is revealed with revised livery for season 8 of the ABB FIA Formula E World Championship
GKN Automotive enters another season as a strategic partner of Jaguar's Formula E team, helping to optimise on-track performance
After the team's most successful season in Formula E last year, Jaguar TCS Racing continues with one of the strongest driver pairings on the grid with Sam Bird and Mitch Evans
With its talented driver line-up and improvements in the Jaguar I-TYPE 5, Jaguar TCS Racing is aiming to race for more podiums, wins and the World Championship
Jaguar TCS Racing will race on the streets of Diriyah, Saudi Arabia on 28 and 29 January 2022 for the first of 16 races in 12 cities
GKN Automotive's partner Jaguar Racing finish runners-up in Season 7 of the Formula E World Championship
GKN Automotive's partner, Jaguar Racing, has finished 2nd in Season 7 of the ABB FIA Formula E World Championship
This was the team's strongest ever finish in Formula E, with 2 wins, 177 points and 8 podiums
GKN Automotive has been working in collaboration with Jaguar Racing throughout the season, pushing technology to its limits on the racetrack to accelerate innovation on the road
GKN Automotive is the global leader in drive systems
GKN Automotive advanced cooling technology helps secure victory on and off track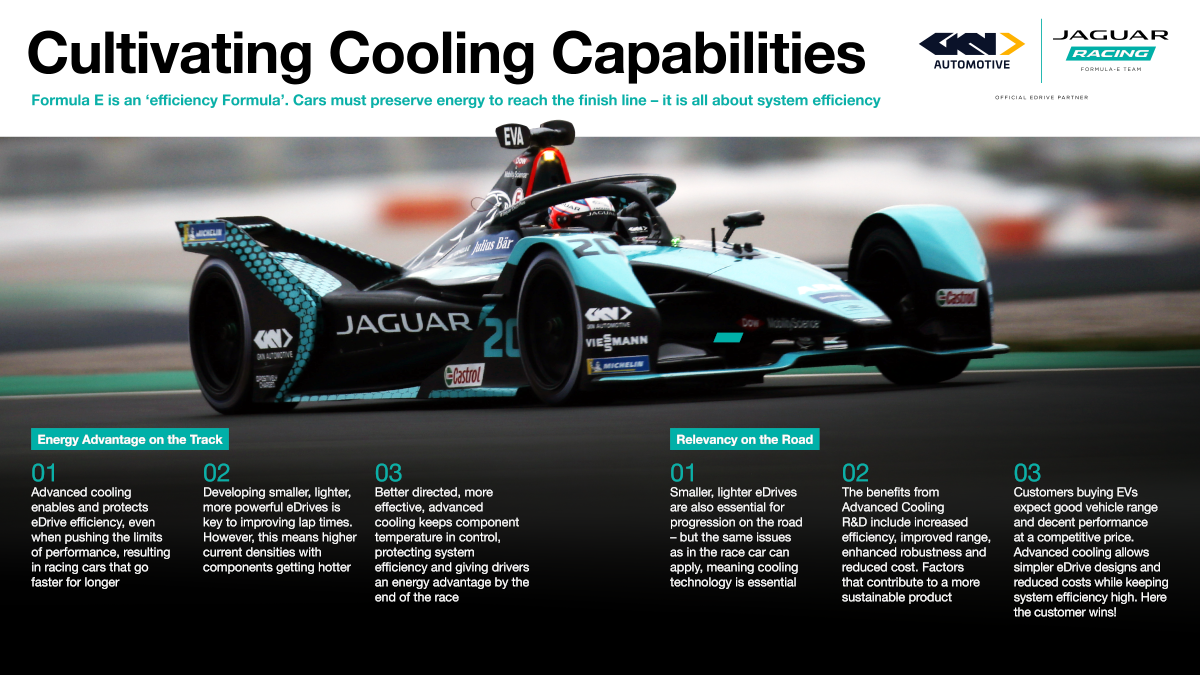 GKN Automotive, Jaguar Racing's official eDrive partner, is developing advanced cooling technologies to improve system efficiencies
Cooling gains bring both an energy advantage at the track and will lead to even greater efficiencies for next generation eDrive systems on the road
Close collaboration between these two partners pushes technology to its limits on the racetrack, thereby accelerating innovation
Five years and counting: Mitch Evans confirmed to continue with GKN Automotive partner, Jaguar Racing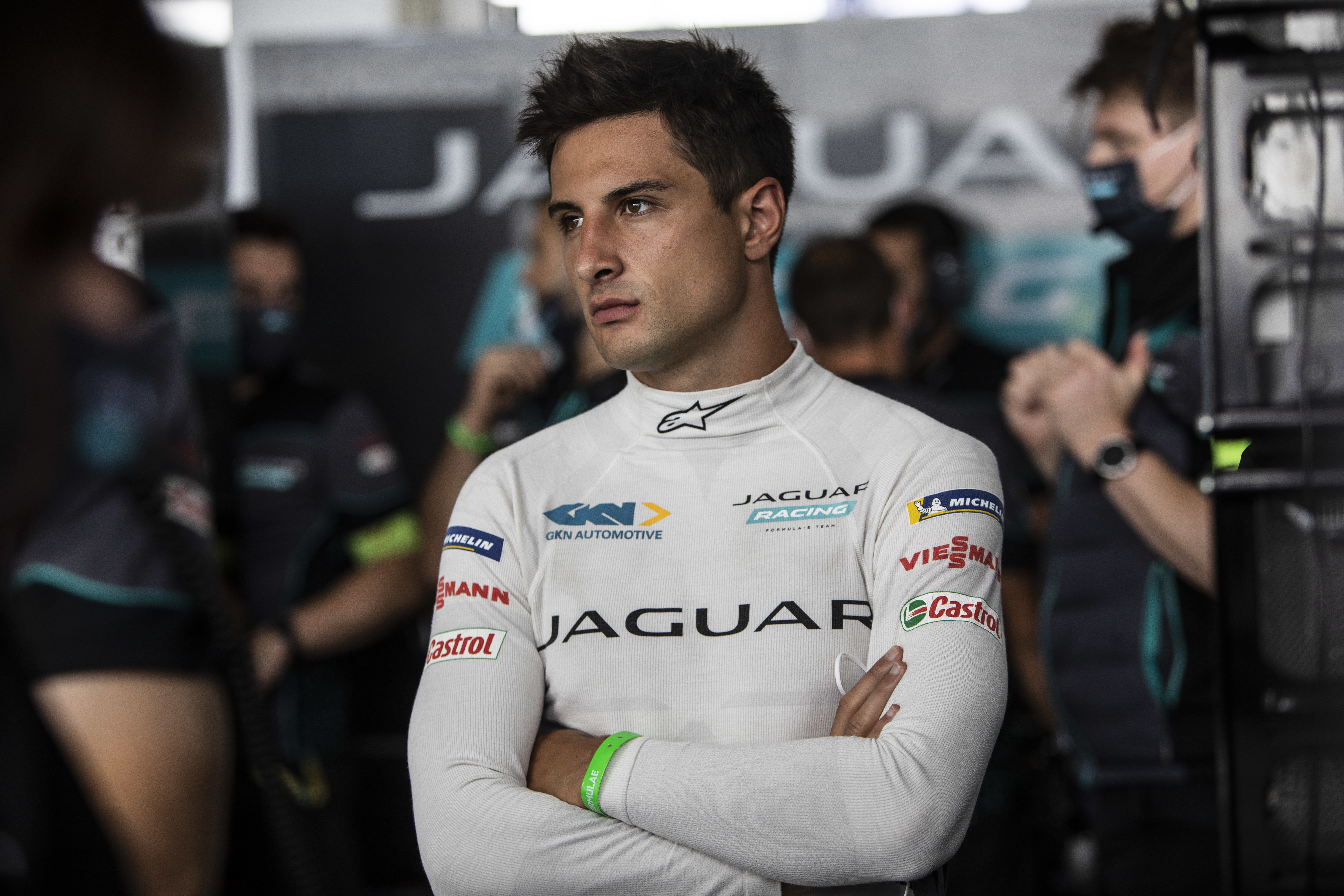 Jaguar Racing extends Mitch Evans' future with the team with new multi-year deal
The 27-year-old has been a part of the Jaguar Racing family since the team became the first premium manufacturer to join Formula E in 2016
Ahead of his 62nd race with Jaguar Racing, the Kiwi is determined to bring more points and podiums to the team
Evans joins Sam Bird to continue one of the strongest line-ups on the Formula E grid
GKN Automotive has been the official eDrive partner of Jaguar Racing since 2017
The partnership supports the development of GKN Automotive's world-leading eDrive systems for electric road cars
Bird glides to historic Formula E victory in New York for GKN Automotive partners Jaguar Racing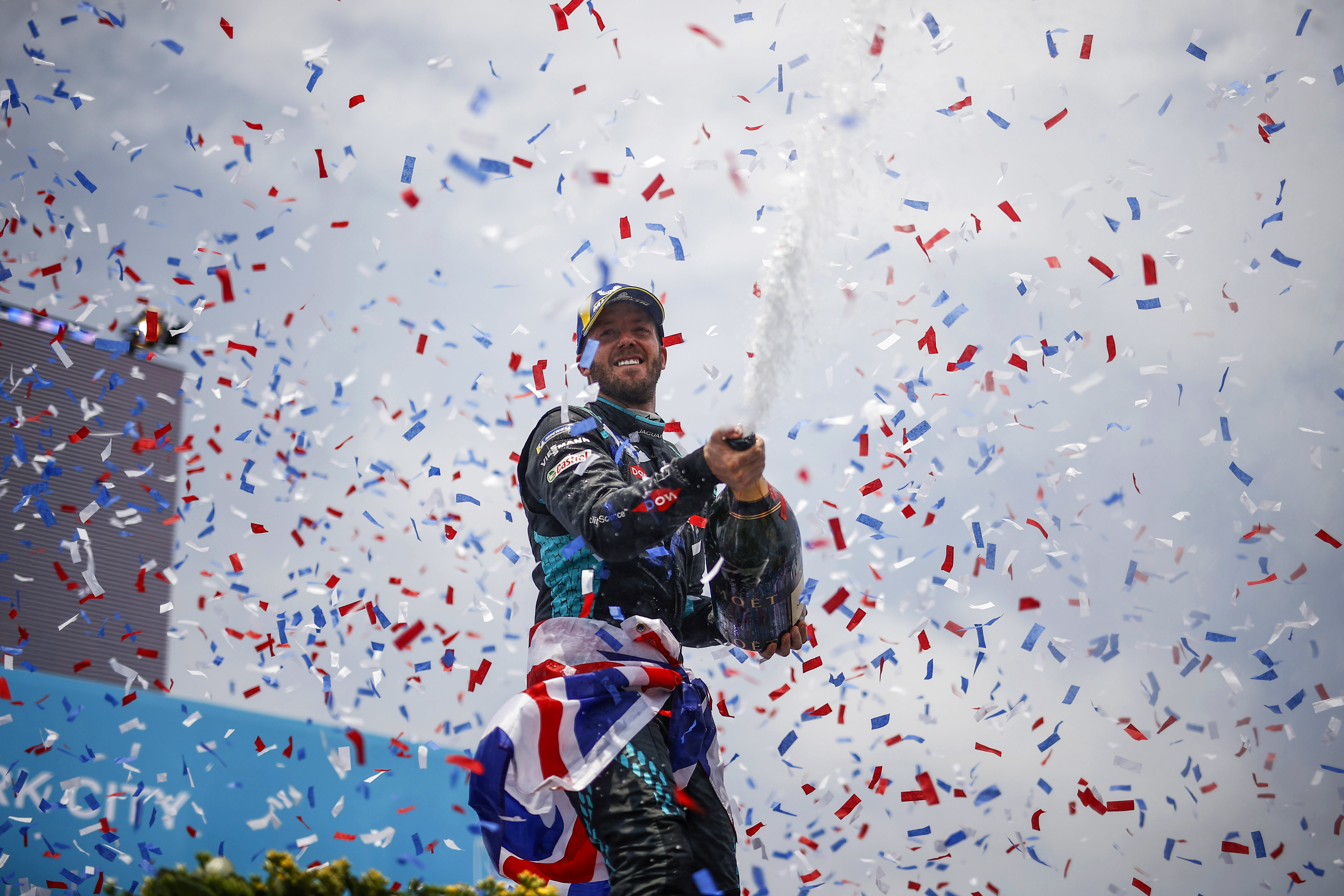 Jaguar Racing driver, Sam Bird, makes history by winning the ABB New York City E-Prix for the third time in a lights-to-flag victory
Jaguar Racing locked out the front-row in qualifying with Sam Bird taking Pole Position and Mitch Evans lining up in second
Jaguar Racing are third in the Teams' Standings, just five points behind Envision Virgin Racing
GKN Automotive has been the official eDrive partner of Jaguar Racing since 2017
Jaguar Racing second in Teams' Championship after electrifying start to Season 7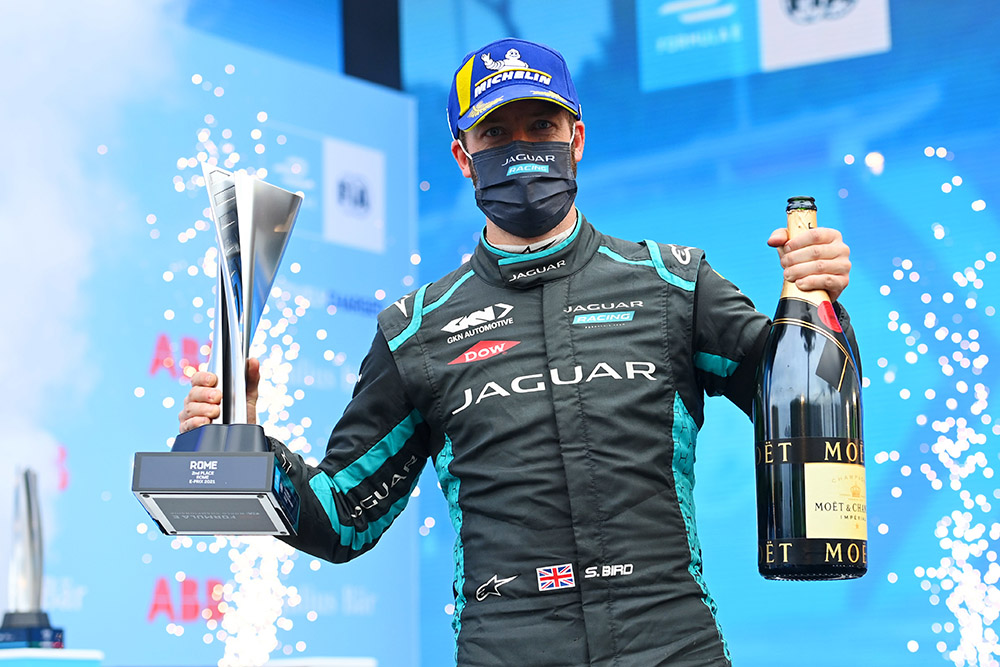 Jaguar Racing had a strong start with Mitch Evans securing third place in the Season 7 opener in Diriyah – the series' first-ever night race.
GKN Automotive renew multi-year partnership with Jaguar Racing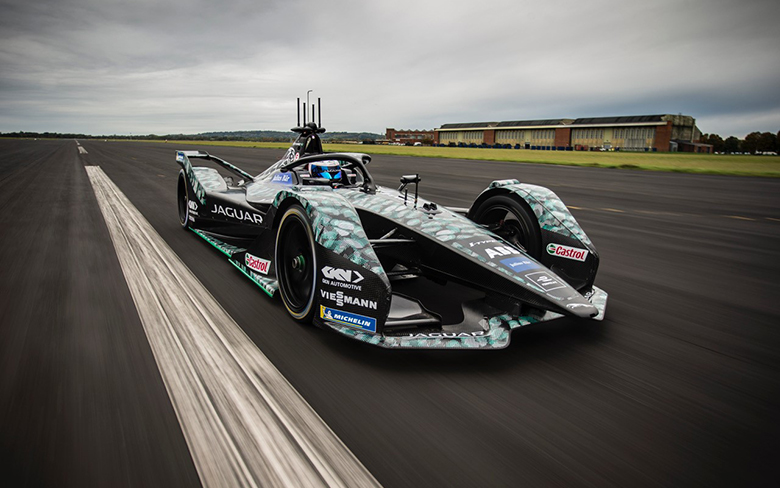 Jaguar Racing and global automotive technology company, GKN Automotive, renew long-term partnership
As the Official eDrive Partner, GKN Automotive will work closely with Jaguar Racing's Technical Partners applying its driveline and software development expertise to the I-TYPE 5 - Jaguar's new all-electric Formula E racecar
GKN Automotive will play a crucial role in the electric powertrain development
GKN Automotive software engineering specialists will be embedded within the Jaguar Racing team
Season seven will commence on 16 January 2021 in Santiago, Chile
I-TYPE-4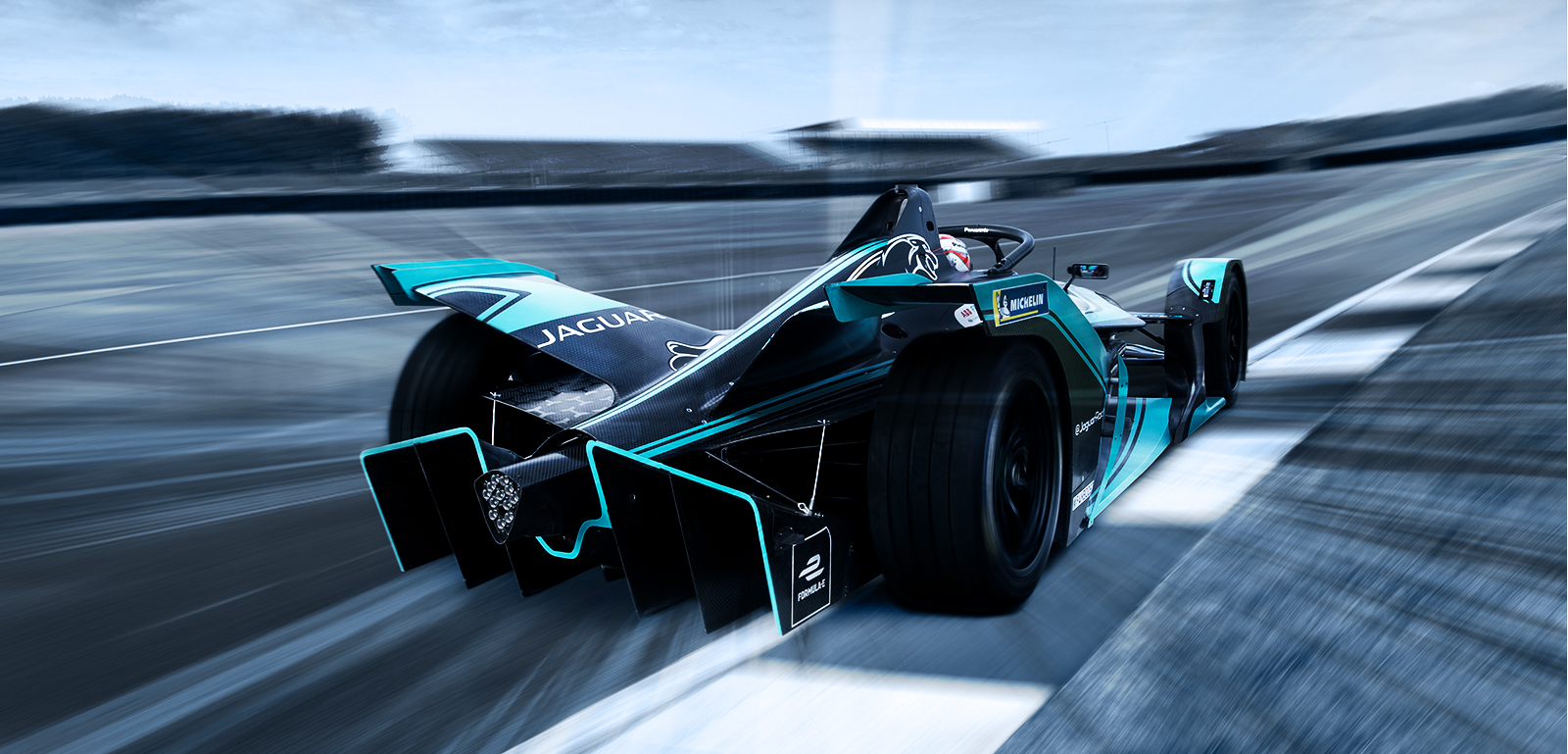 Launch of new season six all-electric racecar, the Jaguar I-TYPE 4 featuring an all new powertrain
Mitch Evans and James Calado will be pushing for points, podiums and wins in the new Jaguar I-TYPE 4
Automotive lubricant specialists Castrol have become the latest leading brand to partner with Panasonic Jaguar Racing
James Calado Completes Panasonic Jaguar Racing Driver Line-up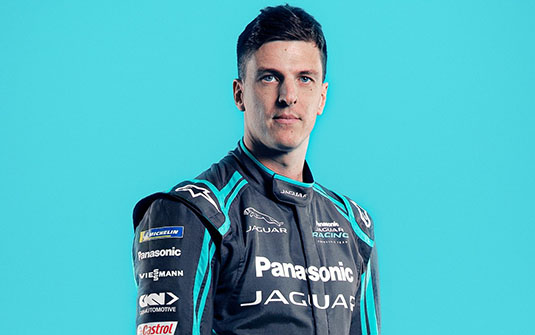 2017 FIA World Endurance LMGTE Pro Champion & 2019 GTE Pro Le Mans 24 hours winner, James Calado, joins British Formula E team, Panasonic Jaguar Racing
New to electric racing, Calado brings a wealth of single-seater experience
Panasonic Jaguar Racing's driver line-up is now complete for season six, with James Calado joining New Zealander, Mitch Evans
GKN Automotive continues partnership with Panasonic Jaguar racing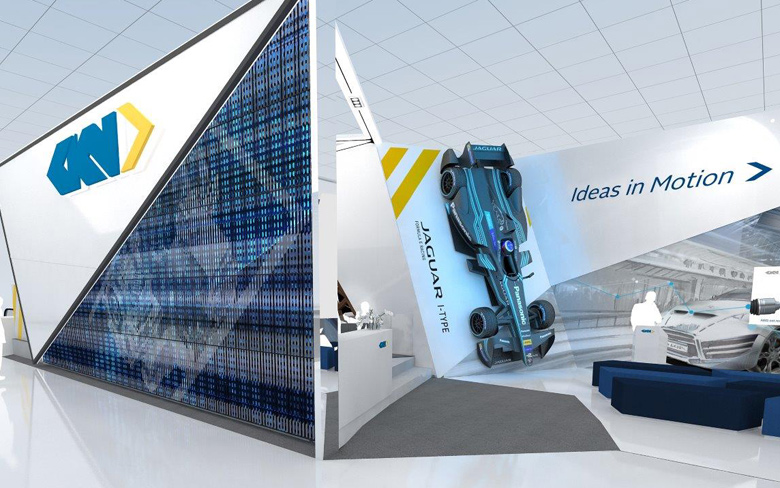 GKN Automotive is continuing its partnership with Panasonic Jaguar Racing. The global engineering group will support the team throughout season six of the ABB FIA Formula E championship, to further test and refine what is possible in electric automotive performance.
Panasonic Jaguar Racing unveiled its new Jaguar I-TYPE 4 during an official launch event at Jaguar's new design studio. The occasion also marked the continuation of GKN Automotive's multi-year team sponsorship with the team, maintaining a longstanding relationship with Jaguar and Jaguar Racing and the company's remarkable motorsport heritage.